Scams are becoming simpler and it is therefore very easy for us to fall for them. Just by clicking on a link that comes to your mobile phone, the hacker on the other side already has all your information and can steal from you without leaving your home.
This is what happened to Belén, who was defrauded of 5,000 euros after trusting that the link she received was from her bank. She herself told us about her experience in 'Y ahora Sonsoles'.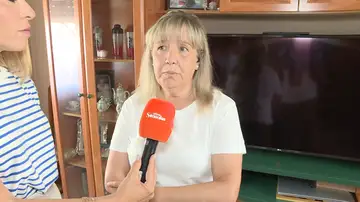 In the program we have spoken with Enrique Serrano, an expert in cybersecurity, who has taught us what a hacker sees when we click on the link that comes to us.
Clicking is not always enough, in the case of a scam in which they impersonate the Tax Agency, and tell us that they are going to return our money, the data must also be included.
What the scammer sees on his screen is that the scammed person has opened the link and, on the other hand, the data that the victim has filled in. "Scammers send mass messages to get all the cards they can," she explained.
Don't miss it in the video above!