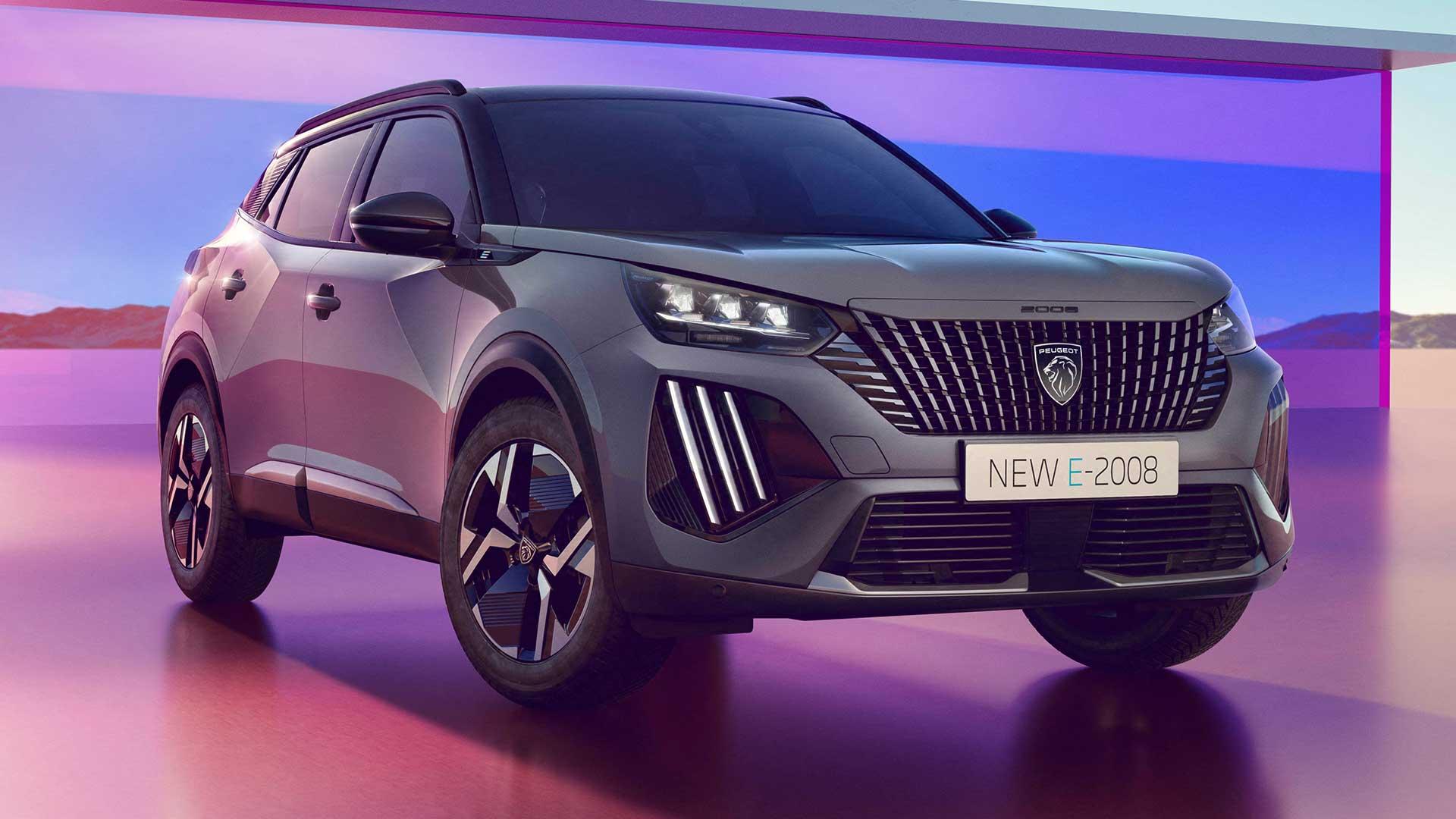 The Peugeot 2008 and e-2008 are ready for the beach just in time. Pretty much all the changes to the appearance of the e-2008 and 2008 have been made to "make the SUV look wider," according to Peugeot. In the meantime, the electric motor of the e-2008 has been made stronger and it also goes further thanks to a larger battery.
At the front, Peugeot played with the grille, making the logo even more prominent. The new headlights and taillights resemble those of the 508. The black band behind the wordmark should also provide jokes about the gym subscription of the 2008. The daytime running lights in the bottom of the bumper now consist of three stripes per side, instead of An.
New range of the Peugeot e-2008
The fully electric SUV gets a new electric motor. The engine now produces 156 hp, which is 20 hp more than in the previous e-2008. The battery also grows from 50 kWh to 54 kWh. You now have to travel 406 kilometers according to the WLTP instead of 345 kilometers. The maximum charging speed is 100 kW, allowing the battery to be fully charged from 20 to 80 percent in 30 minutes.
Specifications of the Peugeot 2008
You can even order the Peugeot 2008 with a diesel engine after the facelift in the Netherlands. A rarity in this segment. The diesel version has a 1.5-liter engine mated to an eight-speed automatic transmission. The power is 130 hp. The petrol variant is available with a 1.2-liter three-cylinder that produces 100 hp if we look at the manual version. If you go for the automatic, you get 130 hp.
The Peugeot 2008 also comes as a hybrid
There will also be a hybrid 2008 next year. This version will get the 1.2-liter petrol engine with a double clutch and a six-speed automatic gearbox. The starter motor also helps when accelerating and when braking, this motor recovers energy.
Peugeot even claims that you can drive emission-free 50 percent of the time with this hybrid, 'for example when driving in built-up areas'. That claim seems a bit exaggerated, because it sounds more like a mild hybrid. In any case, the hybrid 2008 should consume about 15 percent less gasoline.
The interior of the 2008
Inside the Peugeot 2008, not much changes after the facelift. Peugeot sticks to the controversial i-Cockpit with the small steering wheel. Look over that without any effort and you will see the 10-inch driver display. In the special GT version, the counters in this display are shown in 3D. The central screen also measures 10 inches.