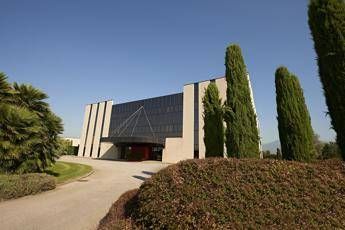 Abiogen Pharma, a leading Italian biopharmaceutical company in the osteoarticular and bone metabolism area, today announces the acquisition of 97.09% of the Swiss Effrx Pharmaceuticals which, present in various European and non-European markets, develops and markets drugs with specialist indications, in particular for musculoskeletal and rare conditions. The main molecule of Effrx, the effervescent sodium alendronate belonging to the bisphosphonate class, a group of non-hormonal drugs, has been distributed by Abiogen under license for Italy since 2014.
For the Tuscan company – headquarters in Pisa, among the top 15 Italian pharmaceutical companies, with a turnover of 188 million euros in 2022 and 439 employees – the acquisition, which follows that of the German Altamedics at the end of 2022, consolidates the internationalization strategy launched starting from 2015 – reads a note – and constitutes a further step towards the achievement of an ambitious goal: "In addition to strengthening our position in Italy – explains Massimo Di Martino, president and managing director of Abiogen Pharma – the acquisition of the majority of Effrx is in line with our growth model, constitutes a launch pad for international expansion and confirms our mission and our commitment to bone health and rare diseases". Considering the points of contact between the fields of research and intervention of Effrx and Abiogen, "we want to make Abiogen an international company – underlines Prisca Di Martino, International Business Unit Head of Abiogen Pharma – without losing sight of our character as an Italian company and family, and we are doing so by making agreements with foreign companies close to us in terms of objectives and therapeutic areas.In the case of the acquisition of the majority of Effrxl, the synergies between our skills and the distribution networks will certainly be the basis for strengthening international expansion ".
"Effrx, since its creation – highlights Lorenzo Bosisio, CEO of Effrx Pharmaceuticals – has experienced constant growth, with a business model based on two pillars: the enhancement and distribution of consolidated proprietary products and the licensing, launch and the marketing of drugs for rare diseases. The new partnership with Abiogen Pharma opens up very interesting scenarios, with the possibility of continuing the development of our pipeline, and we are certain that it will offer new and important development opportunities".