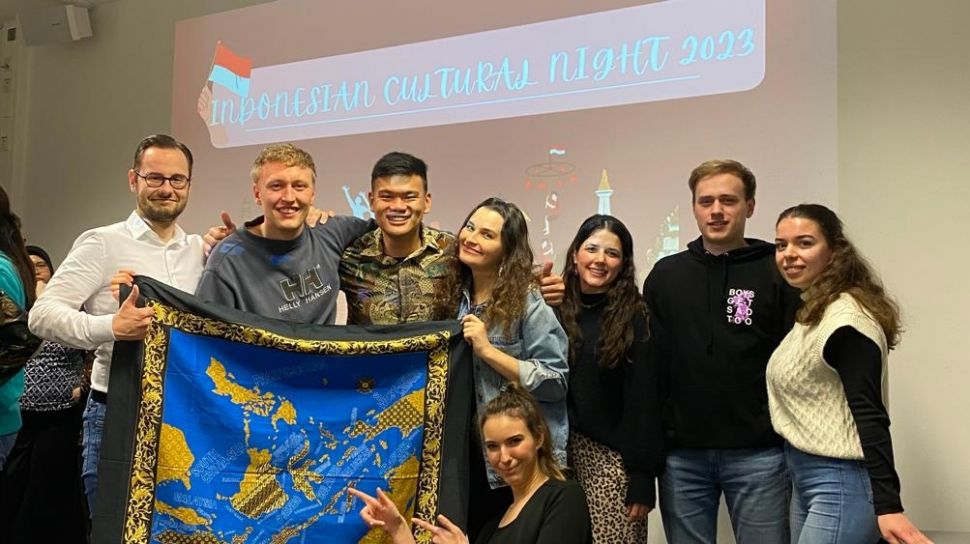 Suara.com – Boy Tri Rizky, or often called Mas Boy, was originally an ordinary student at the Department of German Language Education, Jakarta State University (UNJ). But not wanting to be mediocre, he then thought about his future career and what contribution he could make to Indonesia through his knowledge.
In the midst of the incessant mobility of people between countries that allows cultural and language exchanges, Mas Boy saw an opportunity. He wanted to do something progressive, which could keep up with the currents of globalization with his scientific background.
In 2018, Mas Boy wrote a scientific paper on teaching Indonesian to Germans, which resulted in the UNJ campus agreeing to fund the research for his scientific work. From then on, he was involved more in Indonesian Language activities for Foreign Speakers (BIPA) projects.
For Mas Boy, teaching Indonesian language and culture to foreigners is not just about transferring knowledge but also being able to see the enthusiasm and process of these foreigners in learning it. "There is a certain satisfaction when the students we teach finally manage to communicate fluently in Indonesian," concluded Mas Boy.
He is also committed to assisting the government in achieving the target of Indonesian becoming one of the international languages ​​in accordance with the mandate of Law No. 24/2009 concerning Flags, Languages ​​and State Symbols, as well as the National Anthem.
This target is not grandiose, because in 2021 Mas Boy will consistently teach and promote Indonesian language and culture for the Indonesian Embassy in Copenhagen, Denmark as he was assigned by the Language Agency of the Ministry of Education and Culture.
Currently, Mas Boy is continuing his Masters in Intercultural German Studies at the Georg August Universität Göttingen through an Education Fund Management Institute (LPDP) scholarship while continuing to promote Indonesian culture and language. Then in 2023 he received funding from Erasmus+ to teach Indonesian culture at the Department of Cultural and Social Anthropology, University of Vienna, Austria.
"Here (Vienna), I assist a lecturer in teaching Indonesian culture in one course. In addition, I offer Indonesian culture classes such as cooking classes, traditional dances and classes for watching Indonesian films," he added.
Apparently having a hobby of cooking brought Mas Boy the opportunity to promote and open Indonesian cooking classes for students and foreign friends around him.
With all the achievements and awards as well as the busyness of his teaching activities, Mas Boy hopes that in the future he can continue to contribute to being at the forefront in promoting Indonesian language and culture. "Hopefully in 2045 the Indonesian language will succeed in becoming one of the international languages, parallel to other languages ​​that have traveled the world," he concluded.