Everyone's favorite dog owner can be seen in the cinemas for a while. We happened to recently be talking to Tanner Foust, former host of TopGear America and one of the John Wick 4 stuntmen. In the interview, he admitted that he had very little to do on set: Keanu Reeves did all the stunts with the cars himself . Foust thinks it worked out so well for him because Reeves is an avid biker.
"The whole purpose of my job was really not to drive," he tells TopGear. "I had to put on the wig and beard and do the stunts at least once so that it was recorded. But I spent four months in Berlin training Keanu on days when he was free from fighting lessons. And he had already learned a lot about driving in previous films.'
'Motorcyclists can drive better'
"He also rides a motorcycle, and I notice that people who ride motorcycles generally learn riding skills faster." Tanner and the stunt team came up with six different driving maneuvers that Keanu could reliably and consistently learn and perform in front of the camera. Then the screenwriters apparently wrote the scene around those moves.
"And he was great," says Tanner, "He had to do it all with one hand while holding a gun and reloading sometimes in between. It gave the filmmakers the opportunity to take off the doors and windshield, so you could clearly see that he did it all himself.'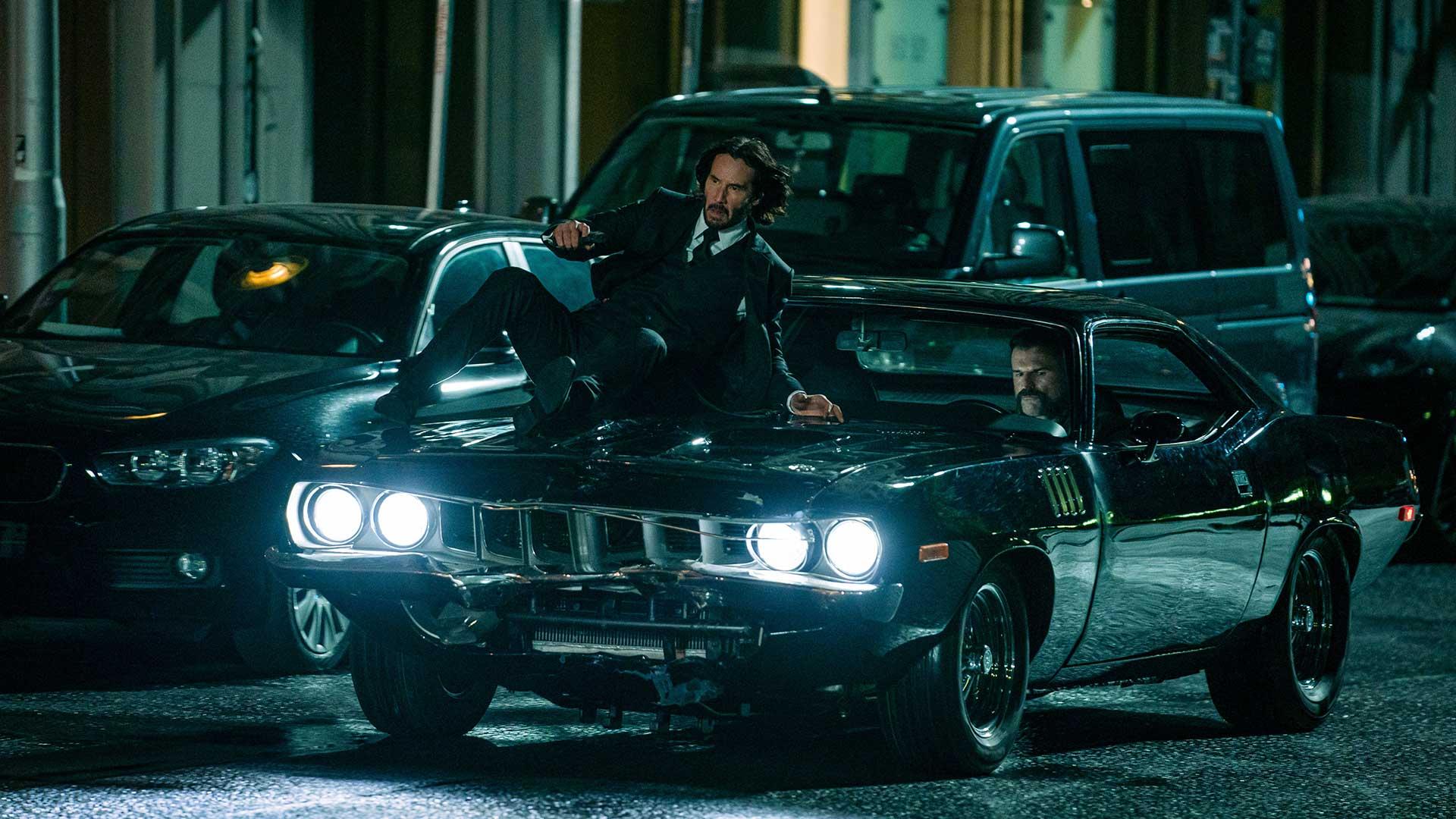 The driver demonstrates the danger of WhatsApp behind the wheel | Photo: © Lionsgate
And what does Tanner – also a two-time Formula Drift champion, don't forget – think of Keanu's drifting skills? "I think he's a solid eight," he opined. 'I'm very picky. He's certainly the best of all the actors I've worked with. Like I said, what really helps is that it comes from the motorcycle world, where you learn not to let the front tire slip. If you've already learned that with cars, you're good.'
He also noted how Keanu's motorcycle experience made the rest of the stunt team feel safe. "You could rely on him, and his sense of the limit, and that's what makes him good and what allowed him to do all the driving in the movie himself."