Victura and Highwire Games have announced that Six Days in Fallujah, their upcoming tactical first-person shooter, will be released on June 22, 2023 through the Steam Early Access program. Here is the announcement trailer:
Six Days in Fallujah is a highly realistic first person tactical shooter developed with the help of over 100 Marines and soldiers who served in the Second Battle of Fallujah, as well as more than two dozen Iraqi civilians and soldiers. Based on true stories of battle, Six Days requires players to overcome real-world scenarios with their squad using real military tactics.
The game will launch with four cooperative missions for four players. These missions will be set in urban maps that are procedurally generated each time to recreate the uncertainty of combat and increase replayability.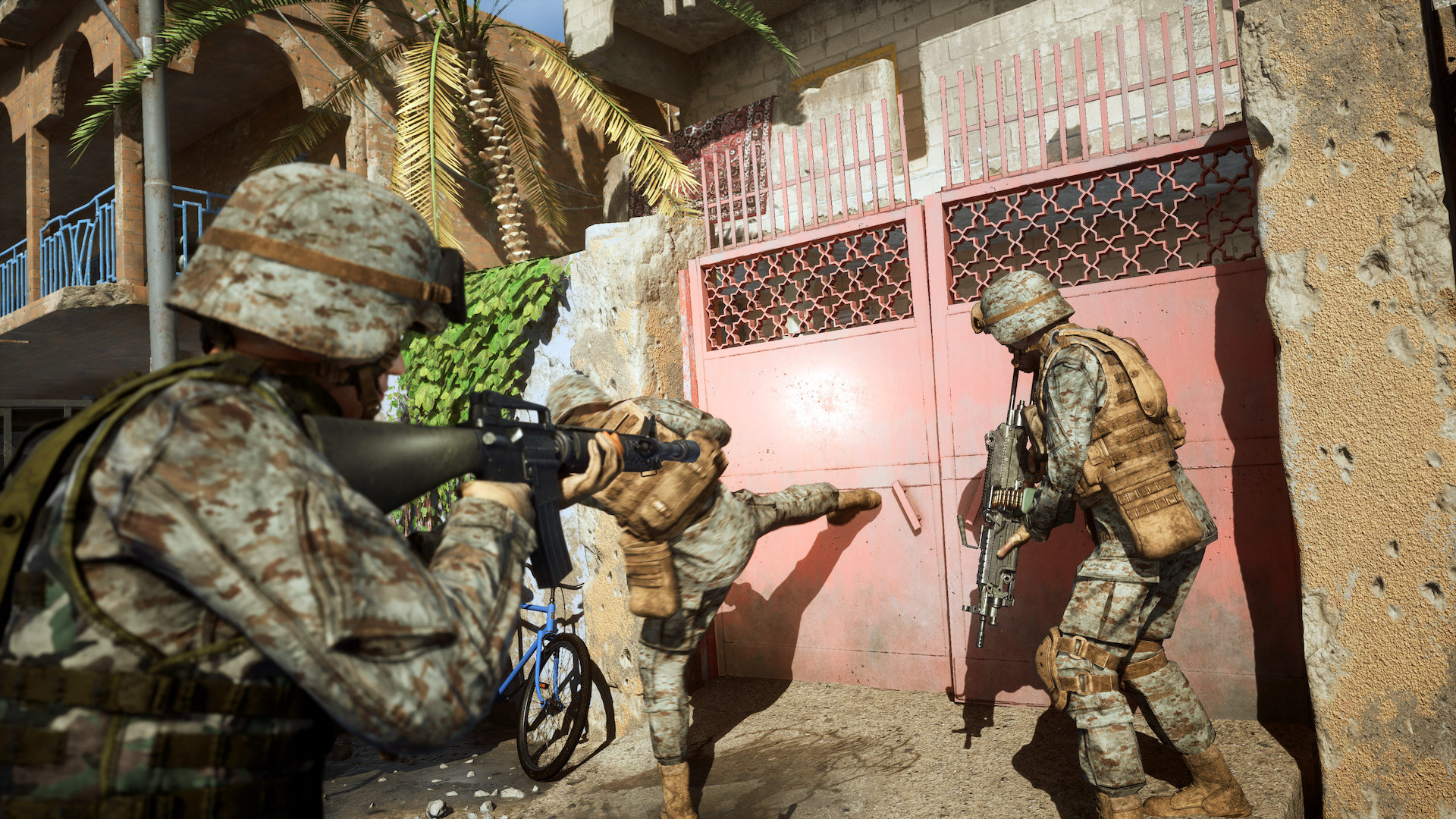 Here are the main features of the game:
4 player tactical co-op: Early Access begins as a 4-player Special Tactical Group where coordination and skill are essential. Stay close to your team, move carefully and don't blink as the enemy AI uses the same lethal tactics that made the Second Battle of Fallujah one of the bloodiest in 50 years.
Procedural generation: the marines never knew what was beyond the door. In Six Days, you won't know either. Each time you start a mission, buildings change completely, enemies position themselves differently, and new threats emerge. You will never know what awaits you, as in real battles.
IA block-scale: Unlike many games, in Six Days enemies can move around the battlefield and plot different tactics against you. They can stalk you, sneak around and ambush you, coordinate attacks against you, lure you into traps, and much more. It's really hard to survive without your team.
360 degree battlefield: there are no first lines. Enemies can attack from anywhere. And as if that weren't enough, you will alternate between the blinding light of the exterior and the terrifying darkness of the interior. Those who have to defend themselves have all the advantages. And you are not the one who has to defend himself.
Indoor/Outdoor Tactical Sandbox: in Six Days there are no set paths to follow. You are free to attack from any direction, inside or outside. Climb across rooftops to conquer buildings from the top. Go over the wooden planks between the buildings. Knock down the front door or climb up and enter through a window. You choose. But also to suffer the consequences.
The Second Battle of Fallujah: In the spring of 2004, al-Qaida occupied the city of Fallujah, Iraq, using it as a base to brutalize local residents and launch terrorist attacks across the region. Six months later, the Iraqi prime minister ordered civilians to evacuate the city. At that point, Iraqi, American and British forces could recapture Fallujah. In just a few days, the second battle of Fallujah became one of the bloodiest in 50 years.
Previous article
Classified: France '44, reveal trailer for the strategic pre D-Day