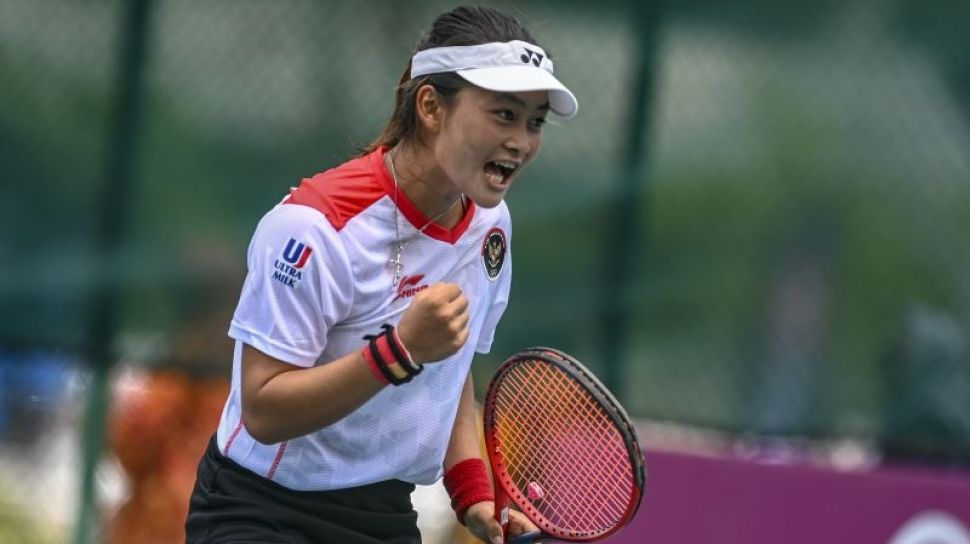 Suara.com – The Indonesian contingent has the potential to add to its coffers of gold medals from the sport of tennis after three representatives managed to advance to the finals of the XXXII/2023 SEA Games which will take place at the Morodok Techo National Stadium, Phnom Penh, Saturday (13/5/2023).
They confirmed the ticket to the top party after defeating their respective opponents on Friday. Women's singles Priska Madelyn Nugroho successfully defeated Thai representative Achisa Chanta with a score of 6-1, 4-6, 6-4.
This victory brought Priska to the top of the party and will again face Thailand's Lanlana Tararudee who defeated Vietnam's Nguyen Savanna Ly with a score of 6-2, 6-2.
Priska has an important capital because she previously defeated Tararudee in the women's team final with a score of 3-6, 6-3, 6-3.
Also Read: Provisional Standings for the 2023 SEA Games Medal: Indonesia is Closer to Third Position
Apart from Priska, the Indonesian representatives who advanced to the final were men's doubles Christopher Benjamin Ruangkat/Nathan Anthony Barki after today defeating Koay Hao Sheng/Mitsuki Leong Wei Kang from Malaysia with a score of 6-2, 7-7(6).
This victory brought Christo/Nathan to face Filipino representatives Francis Casey Belderol Alcantara/Ruben Antonio Gonzales who won over Vietnam Dac Tien Nguyen/Van Phuong Nguyen with a score of 7-6, 6-3.
Christo also advanced to the mixed doubles final with Aldila Sutjiadi after winning over Luksika Kumkhum/Thantub Suksumran with a score of 7-5, 6-4.
Christo/Aldila will fight to defend the gold won last year at the Vietnam SEA Games against Peangtarn Plipuech/Pruchya Isaro who defeated Indonesian representatives Beatrice Gumulya/David Agung Susanto with a score of 0-6, 2-6.
Also Read: Chico and Christian Become Superior, Coach: I Hope They Can Contribute Medals