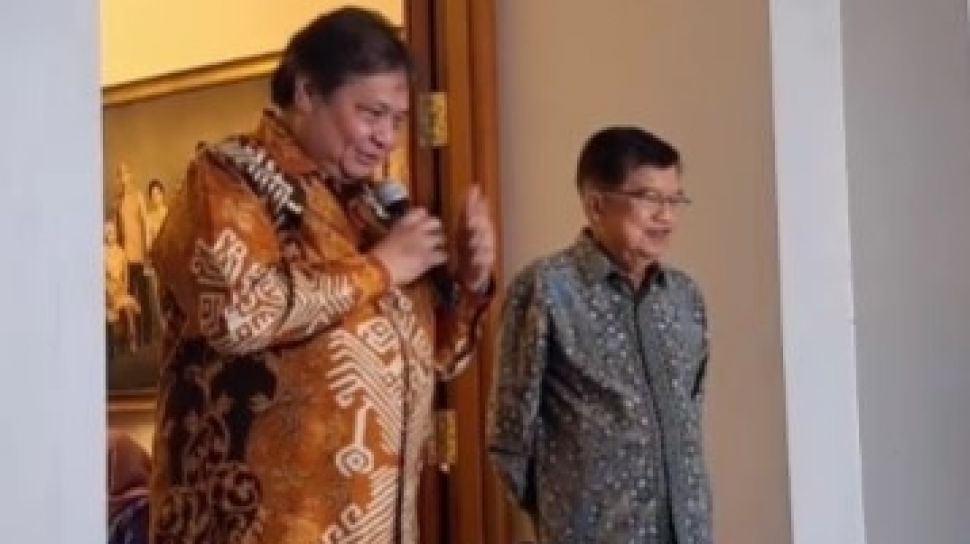 Suara.com – Golkar Party Chairperson Airlangga Hartarto visited Jusuf Kalla's house on Thursday (4/5/2023) evening. On this occasion, Airlangga stated, if he reported the current condition of the coalition and also in the context of halal bihalal.
Jusuf Kalla himself stated that Airlangga's visit was an event for friendship and to discuss Indonesia's future.
"This is a friendly meeting between the general chairman of Golkar and the former chairman of Golkar. So we have the same frequency, but still in the framework of friendship and still see Indonesia in the future," he said while giving a statement to journalists.
Meanwhile, Airlangga Hartarto said tonight's conversation discussed the current economic situation and also global challenges. He also admitted that he received some advice from his senior.
Also Read: Jokowi admits that he did not invite the NasDem Meeting of the Government Coalition of Political Parties at the Palace, Alluding to the Coalition for Change
"And of course Mr. JK, he was the vice president twice and the chairman of the Golkar Party, so I learned a lot from Mr. JK. Of course observing the current economic situation and also the global challenges going forward. There were things that were learned and Mr. JK's suggestions for the Golkar Party in the future. ahead," he said.
Meanwhile, he also revealed that the meeting also presented developments related to the coalition being built by Golkar.
"Of course I will provide an update on the coalition that was built with the Golkar Party. Mr. JK as a senior, and (I) as the chairman of the Golkar Party, it is obligatory for me to provide an update on what the Golkar Party is doing."
However, he said he only conveyed these developments in general.
"We are talking globally, because in the framework of a family event, of course, it is not as detailed as the discussion," he said.
Also Read: Jokowi: I am a Public Official as well as a Political Officer