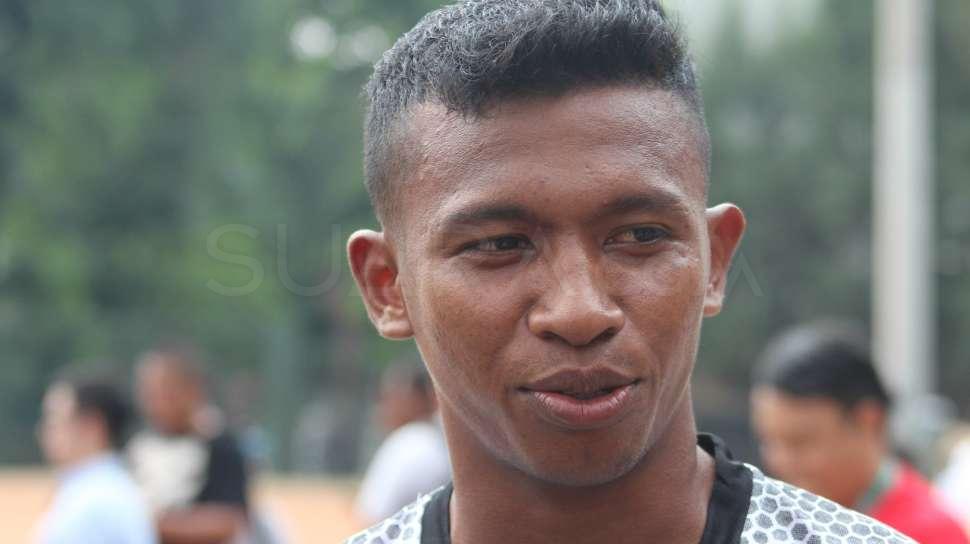 Suara.com – There was a different view in the Arema FC team's training session at the Gajayana Stadium, Malang on Monday (8/5/2023). Namely the joining of former Borneo FC player, Rifad Marasabessy.
Rifad is widely reported to be joining Arema FC for the next season. This indicated that he was part of the team's squad.
After attending the training session, Rifad said that he had officially joined Arema FC with a one-year contract.
The full-back who has played for other League 1 teams such as Madura United FC and Persikabo 1973 said that a week before Eid, he was intensely contacted by Arema FC management.
Also Read: Thomas Doll Disassembles Precise Recipes for Persija Jakarta Goalkeeper's Impressive Performance so Not Easily Injured
Rifad revealed that the reason for joining Arema FC was because of the atmosphere in the city of Malang and also the enthusiasm of the team's supporters.
"I like Malang, there are many brothers and sisters here. Malang City is good for peace too. The atmosphere of the fans is enthusiastic, I hope it will be good here," said the 23-year-old player from Maluku.
"Alhamdulillah quite happy. Arema is a big club in Indonesian football, a lot of history too. So it is an honor to be able to join Arema," he added.
Rifad Marasabessy will most likely be plotted to fill in the wing-back sector that was recently left by Andik Rendika Rama and Rizky Dwi Febrianto.
He was determined to fulfill the trust placed by the Arema FC coaching and management team by bringing the team to its best achievements.
Read Also: Awesome! Ryan Kurnia Afraid to Compete with Persib Bandung Star Players
"I have to give the best for Arema," he said.