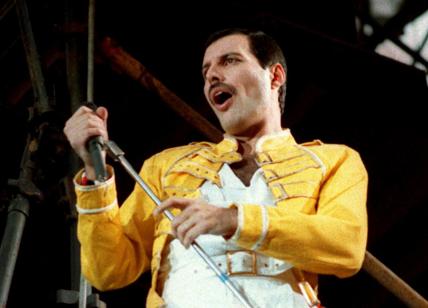 Queen, Freddie Mercury. The sale of the entire catalogue. Photo Lapresse
Queen, the mind-boggling offer to secure the entire catalogue: the figures
I Queen they are about to score another record. It would be ongoing a billionaire auction for the sale of the rights to the whole catalog of the British rock band. This was reported by Music Business Worldwide, an online journal specializing in economic and financial information applied to musica. And, according to the reconstruction – we read in the Sole 24 Ore – among the potential buyers there would be Universal Music plus some investment funds, Obviously. So the record for the sale of the richest music catalog ever could soon belong to Queen: in fact, the negotiations for the sale of copyrights and masters of the entire corpus of Freddie Mercury and associates.
Read also: Concert for Romagna, from Zucchero to Elodie to Blanco. 24 on stage
Read also: Marco Mengoni will open the Power Hits Estate 2023: it's official
In the event that the operation goes through, they would practically come "dubbed" the sums paid out by Sony Music for Bruce Springsteen and again from Sony Music and Universal Music for Bob Dylanthe two most representative deals up to now, with respective 500 million e 450 million of dollars of value. In fact, there is talk of a sale from $1.1 billion. In any case, it will not be an easy game, if we consider the very special "history" of the catalog of english band.
Subscribe to the newsletter