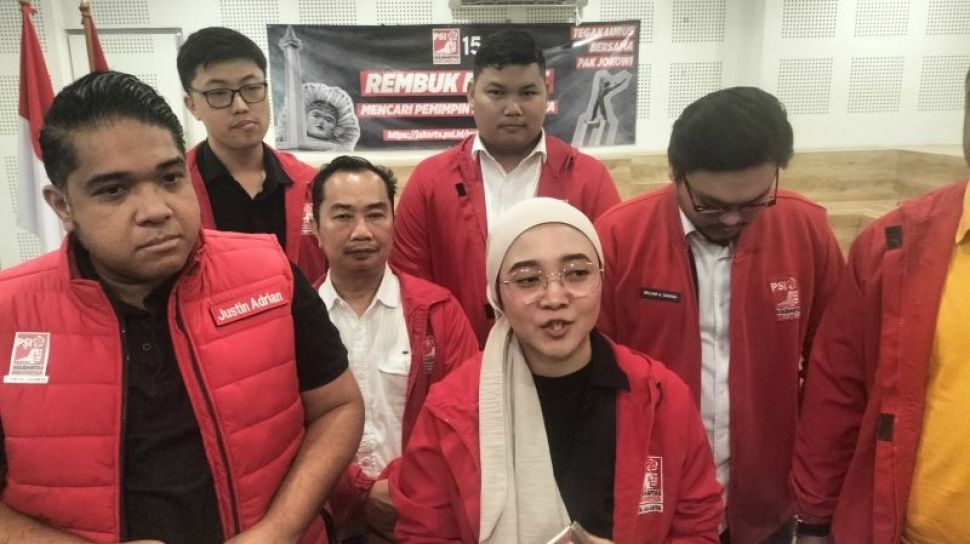 Suara.com – The DKI Pilgub moment is still quite long away, but the Indonesian Solidarity Party (PSI) stole the start long ago by bringing up nine names of candidates for the Governor of DKI Jakarta 2025-2030 based on the party's survey results in the last week.
"Based on our survey of the public, nine names emerged that were predicted to be worthy of being elected as the Governor of DKI Jakarta," said the Chairperson of the PSI DKI Jakarta Regional Leadership Council (DPW), Elva Qolbina when met in Central Jakarta, Wednesday (17/5/2023) ).
Elva explained that his party had established comprehensive criteria to ensure that the selected gubernatorial candidates had integrity, competence and a strong vision to advance Jakarta.
The nine names are Grace Natalie (Chairman of the PSI Party Advisory Board), Gibran Rakabuming (Mayor of Solo), Heru Budi Hartono (Acting Governor of DKI Jakarta), Tri Rismaharini (Minister of Social Affairs), Ridwan Kamil (Governor of West Java) and Bima Arya (Mayor of Bogor).
Also Read: PSI Launches Nine Potential DKI Cagub Names, Starting from Gibran, Ridwan Kamil to Risma
Also, Dudung Abdurachman (Army Chief of Staff), Ahmad Zaki Iskandar (Regent of Tangerang) and Muhammad Fadil Imran (Head of the Police Security Maintenance Agency).
Therefore, he continued, his party invites all Jakarta residents to choose an appropriate candidate for the Governor of DKI Jakarta for the 2025-2030 period online.
"We invite the people of Jakarta to participate in determining the candidates for governor of Jakarta in the 2024 Jakarta Pilkada," he said.
According to him, the community needs a leader who has character and can handle classic problems in DKI Jakarta such as floods, damaged roads and traffic jams.
He stressed that residents could vote for them by accessing the Bit.ly/rembukrakyatdki link or via the PSI official website.
Also Read: PSI is judged to be compatible with Gibran Rakabuming
On this link, people can fill in their personal data and email and then choose a name that is deemed worthy of being the Governor of DKI Jakarta.
The election will close on June 22 2023. Later the name that gets the most votes will be carried by PSI to advance in the 2024 election.
He hopes that this event can become a forum for electing the Governor of DKI Jakarta in accordance with the expectations of the people. (Source: Antara)