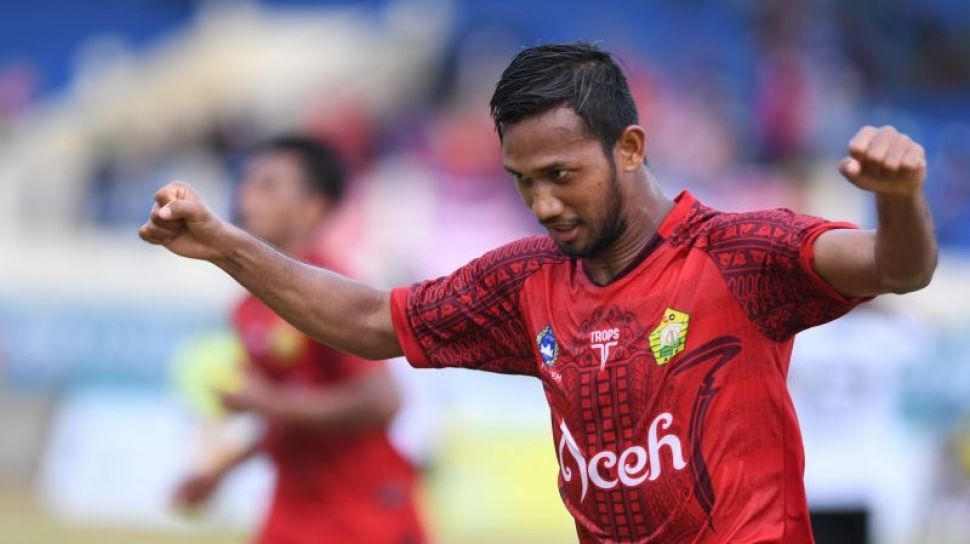 Suara.com – Get to know more about Akhirul Wadhan, a former Persiraja Banda Aceh player who suffered a broken leg during a tarkam match.
The Indonesian football world was shocked by news of the horror injury that befell Akhirul Wadhan while participating in an inter-village tournament or tarkam.
The news of this horror injury comes after the circulation of a video of the 25-year-old player receiving a hard tackle from his opponent while dribbling the ball.
In the video circulating on the internet, it can be seen that Akhirul Wadhan is controlling the ball with his right foot and trying to dribble it.
Also Read: Horrified, Video of Seconds of a Former Persiraja Player Broken Leg While Playing Tarkam
But while dribbling the ball, the opposing player makes a two-footed tackle, where one leg lifts up during the tackle.
The hard tackle also hit Akhirul Wadhan's right leg which then lay down and his right leg was also broken.
As a result of this hard tackle and horror injury, the name Akhirul Wadhan has become a topic of conversation among netizens who want to know about his progress in the professional arena so that he even played at the tarkam level.
So, who is the figure of Akhirul Wadhan? The following is a profile and his actions as a professional player in Indonesia.
League 2 Player
Also Read: Makes You Ache! Video of the Persiraja striker breaking his leg after being tackled brutally while playing Tarkam
Akhirul Wadhan is a footballer who was born in Tualang, Siak, Riau Province on September 26 1997 or is currently 25 years old.