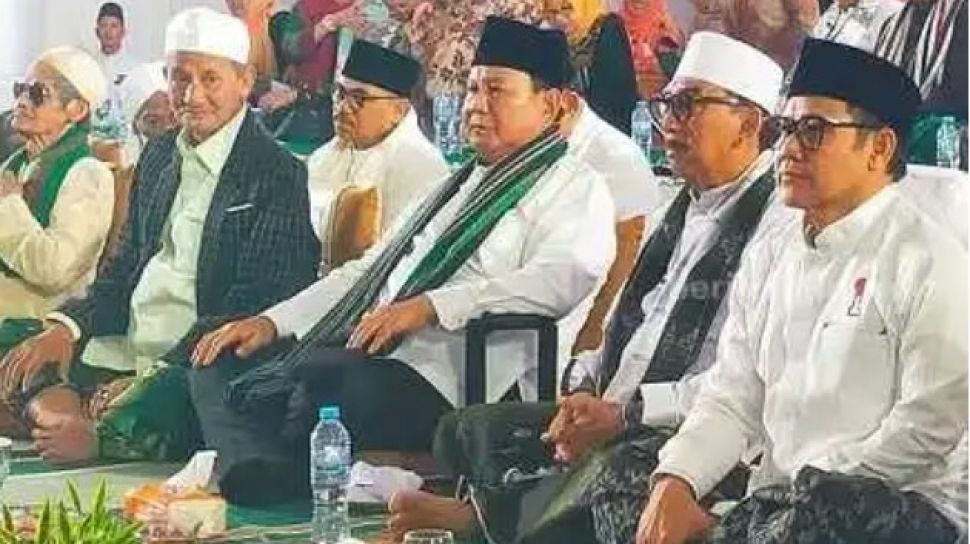 Suara.com – General Chair of the Gerindra Party Prabowo Subianto and General Chair of the National Awakening Party (PKB) Muhaimin Iskandar met again. This time the two met at Tambakberas Jombang on Sunday (21/5/2023).
On this occasion, Cak Imin, as Muhaimin Iskandar is known, stated a number of things related to the development of the coalition that his party had built with Gerindra.
"God willing, this coalition will continue. No other names are being discussed," he said as reported by Beritajatim.com-jaringan Suara.com on Sunday (21/5/2023).
When asked after the 'National Istighasah and Joint Prayer for the Safety of the Nation & Country' which took place at the Hasbullah Said PPBU Sports Hall (Pondok Pesantren Bahrul Ulum) Tambakberas, Cak Imin was also asked about Golkar who was said to be joining.
Also Read: FACT CHECK: BREAKING NEWS AHY's house confiscated, Anas Urbaningrum reveals AHY's wealth as a result of Hambalang corruption, is it true?
"We are in constant communication. We are waiting for a statement from Mr. Airlangga on developments, not from me," said Muhaimin.
While related to Prabowo's meeting with Susilo Bambang Yudhoyono (SBY) in Pacitan, Cak Imin stated that there had been no news regarding the conversation.
When asked about the possibility of AHY partnering with Prabowo for the presidential election, Cak Imin emphasized that there was no direction for the discussion.
"There was none. Until now there is none," he said.
Previously it was known, in the agenda, a number of kiai also appeared on stage. Such as the Chairperson of the East Java PWNU KH Marzuki Mustamar, KH Ali Masyhuri, KH Maduqi Abdurrohman Al Hafidz, and other older kiai.
Also Read: Close to Registration for Presidential Candidates, Projo Baru Will Announce the Figures He Supports, Budi Arie: Waiting for Yes