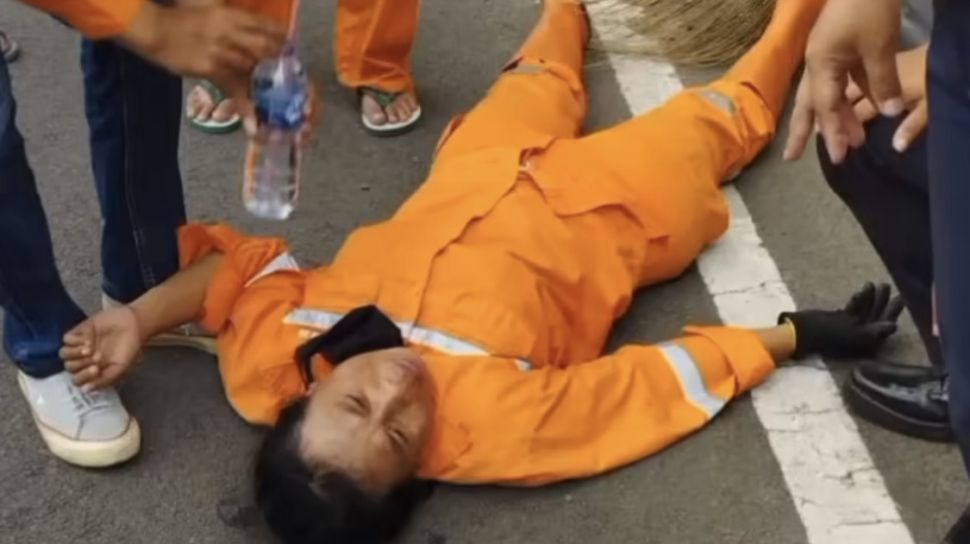 Suara.com – A Public Infrastructure and Facilities Management (PPSU) officer was the victim of a hit-and-run by a car driver on Jalan Boulevard Timur, to be precise near the Kelapa Gading Regional Shipping Court, North Jakarta, Wednesday (3/5/2023) this morning. Tragically, the victim was hit while on duty sweeping the street.
Head of the North Jakarta Regional Unit Head of Unit, Kompol Edy Purwanto, said that this incident occurred when the victim, Odah, was carrying out his assignment to sweep Jalan Boulevar Timur.
At that time, there was a car whose police number was not known, avoiding a raid which was being carried out by the Department of Transportation (Dishub).
"When the car stopped on the right side of the road, near the Shipping Court, because a tow taktib (order enforcement) officer came who was going to take action, the car moved backwards to avoid the tow officer," said Edy, when confirmed, Wednesday.
Also Read: Actor Ikal in the Laskar Pelangi Film Arrested by Police, Allegedly Trapped in This Case
"Because of lack of concentration when driving backwards hit the victim," he added
As a result of this action, the victim suffered an injury to his hip and bruised right thigh.
The victim was rushed to the hospital, now the victim has been brought home by the family.