Aitana has been the third coach to complete her team for the 'La Voz Kids' Battles. The young woman has achieved a very varied team of which she feels very proud.
Among his voices, many of the smallest artists in the edition and also powerful and genuine voices. A team for which Aitana has fought hard and has done everything possible to get the voices he wanted.
Tonight, Aitana has brought four very special voices: Dylan Santiago has conquered her heart, as has little Alejandra España. Juanvi's innocence and Blanca's strength are also in her team.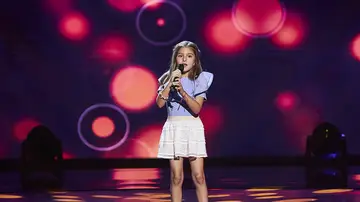 The truth is that Aitana has taken away some of the most desired talents in the edition, so much so that even her teammates were looking forward to closing her team.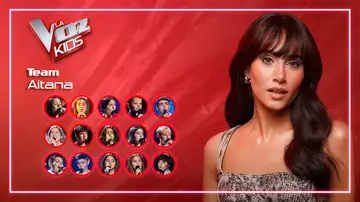 Team Aitana | Antena3.com
This is the team of Aitana!: Alicia Herrera, Paula Villarroya, Manuel de la Fountain, Alex Barrenechea, Alvaro Tadeo, Ana Valero, Nacho Lopez, Lucia Cubilla, Lucia Fernandez, Jaime de la Vega, Hugo Gonzalez, Dylan Santiago, Alejandra Spain, Juanvi Fuentes and Blanca Gonzalez.
A very special team that is ready for the Battles of 'La Voz Kids' that start next Saturday.