Attack Voice – A large fire occurred in Bencongan Kebon, Kelapa Dua, Tangerang Regency, Wednesday (17/5/2023) evening. The location that caught fire was a warehouse for storing oil waste and a semi-permanent residential house was reported to have been burnt.
The head of the Tangerang Regency Regional Disaster Management Agency (BPBD), Ujat Sudrajat, said that the fire was still red and officers were trying to extinguish the fire.
However, they encountered a problem because the road leading to the scene was so narrow that only small units of cars could get in and out.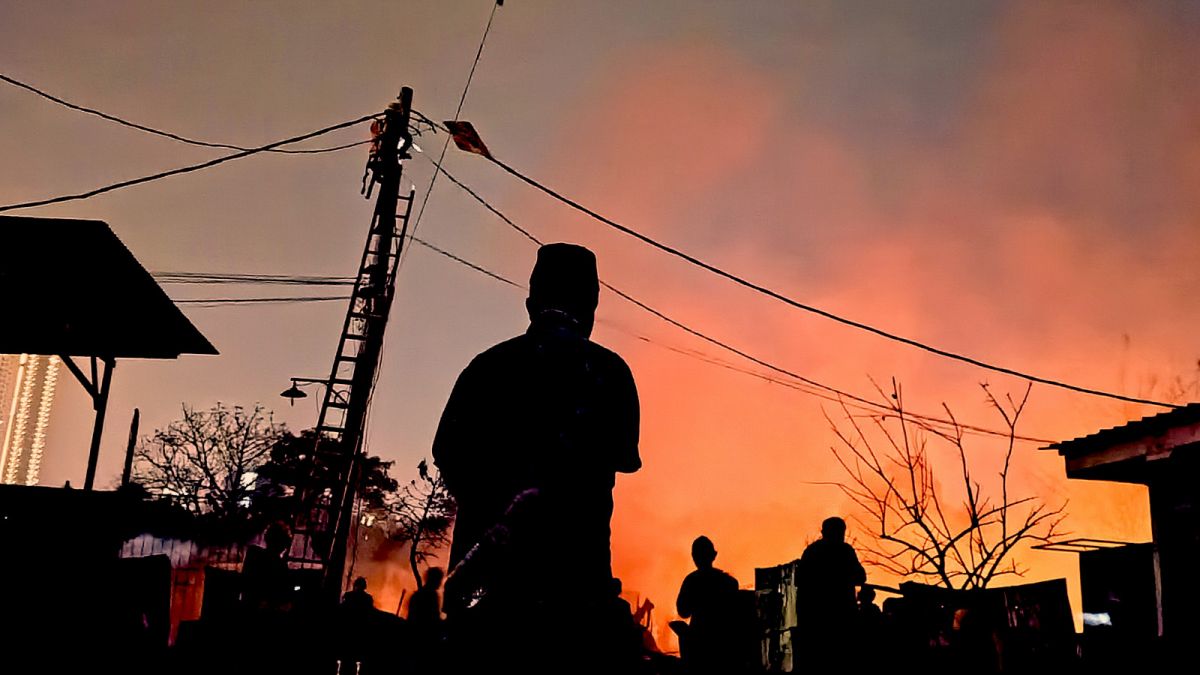 PLN officers tried to turn off the electricity during a fire that burned an oil warehouse in Kelapa Dua, Tangerang Regency, Banten, Wednesday (17/5/2023). (source: SuaraSerang/Wawan Kurniawan)
The fire was seen soaring at the scene, and firefighters are still trying to put out the fire. Neighbors also flocked to help put out the fire.
Also Read: Jive Expo 2023 is Ready to be Held, Collaborating with Hundreds of Artists and Influencers
Apart from oil waste warehouses and residential houses, this fire also affected a number of vital objects in the Lippo Karawaci area, Tangerang, such as the Shell fuel filling location which was temporarily disabled.
The fire incident resulted in three people being injured so they were rushed to the Regional General Hospital (RSUD) Tangerang City.
"As for the injured victims, there are three people, two of them father and son, who have been taken to the hospital," said Head of RT 07 Isad in Bencongan Kebon village, Wednesday (17/5) evening.
According to Adi, the local security officer, the refueling location was temporarily closed to prevent unwanted incidents.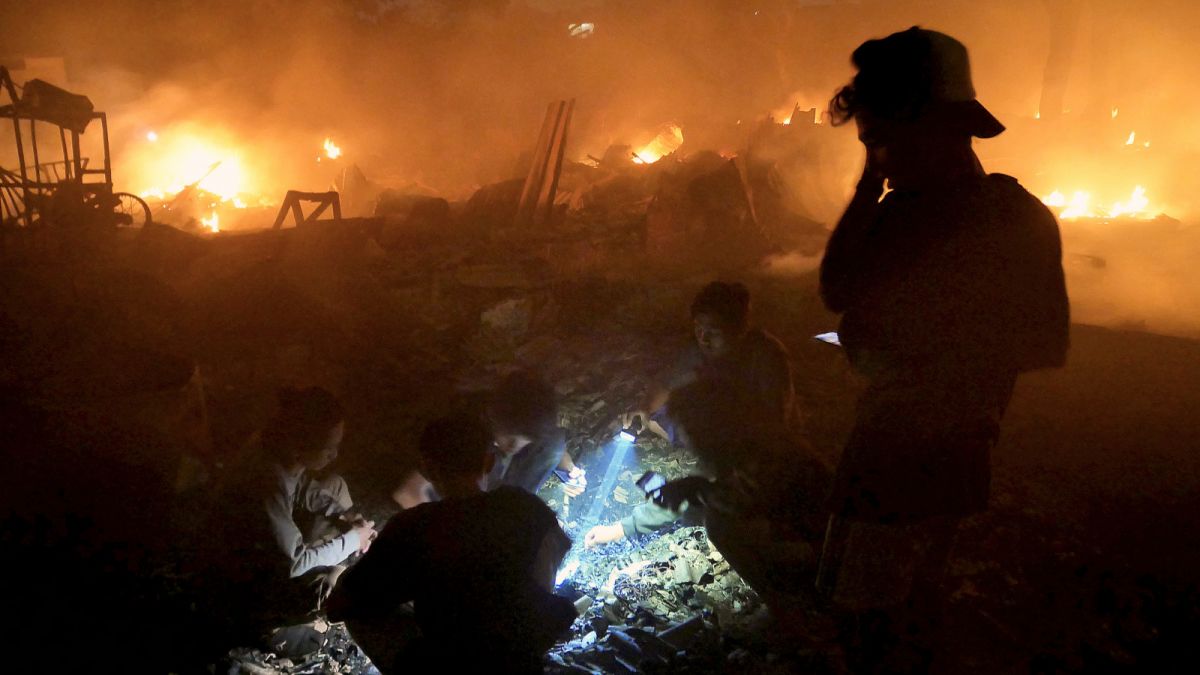 A number of residents who were victims of the fire waited for the fire that burned the oil warehouse, in Kelapa Dua, Tangerang Regency, Banten, Wednesday (17/5/2023). (source: SuaraSerang/Wawan Kurniawan)
The firefighters stopped working because they ran out of water for extinguishing the fire, because the location had no access to water, such as a river or pond. So the firefighters had to wait for a team from another unit to supply water.
Also Read: Success in Bringing Home the 2023 SEA Games Gold, Indonesian National Team Asked Not to Feel Satisfied and Forgotten
The fire was later extinguished on Thursday (18/5) early morning.
Meanwhile, residents who live and work at the location of the fire are desperate to enter the burning land to look for the remaining valuables stored in their homes.