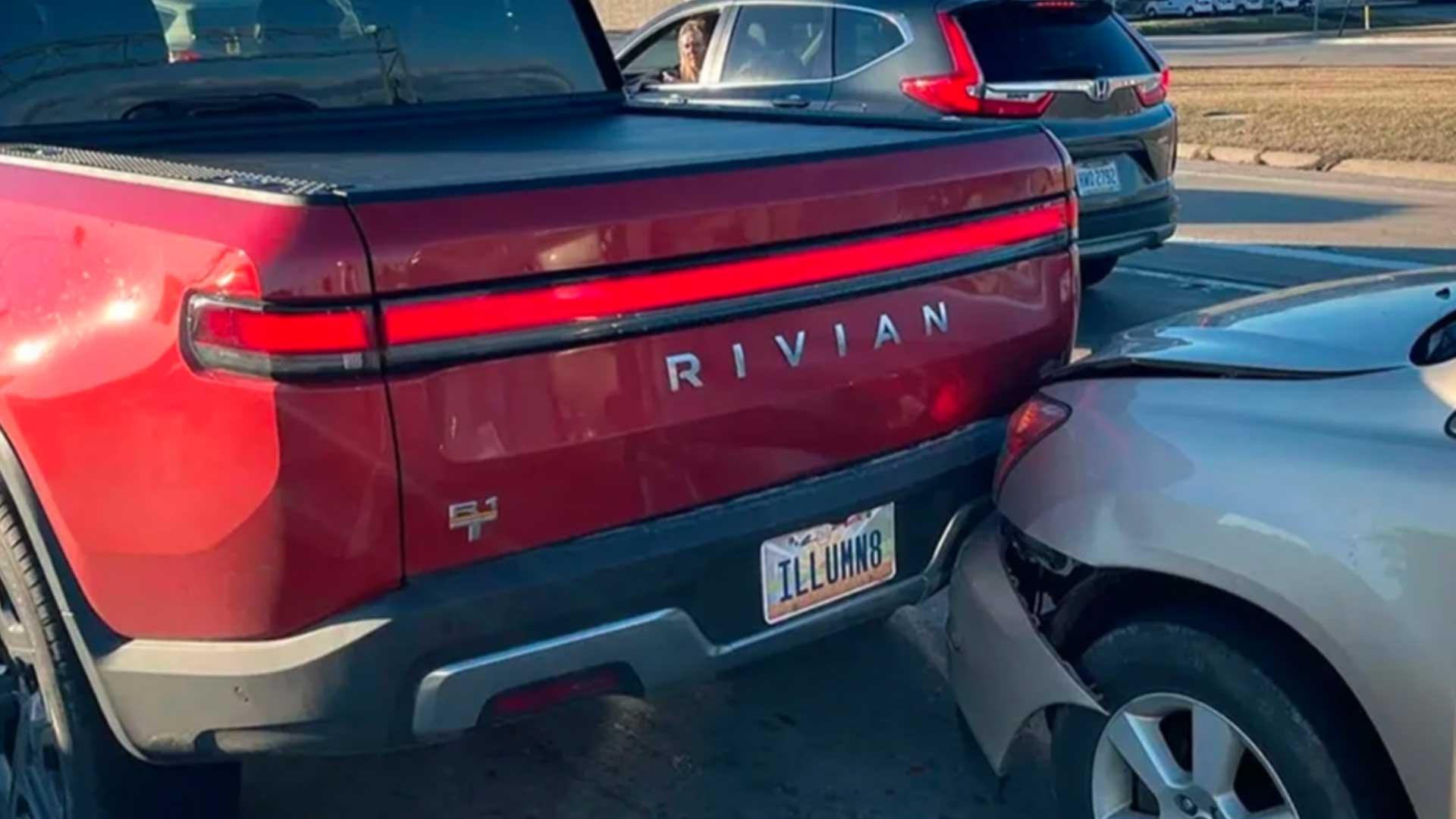 Insuring your car is becoming more expensive for several reasons. For example, electric cars are declared a total loss relatively faster and repairs are more expensive because there is more technology on board. And, as with the crash in this example, by ingenious modern constructions. Because the damage amount of almost 40,000 euros does not apply to the car with the loose bumper, but to the apparently barely damaged Rivian R1T.
According to the owner of the Rivian pickup, he was hit at low speed. The insurance company of the person who hit the back of the pickup initially estimates that the damage will amount to $ 1,600 (about 1,400 euros). The insurer then also sends a check with that amount. However, the repair of the Rivian R1T turns out to be much more expensive.
The owner of the electric pick-up takes the car to a certified Rivian garage. The mechanics do their job neatly as prescribed by the brand. All steps are documented and photographed where necessary. After going through all the steps, the final amount is no less than $ 42,000. Converted, that is about 38,000 euros.
Why are the repair costs for the Rivian R1T so high?
"The truck is made to absorb the impact to limit injury to the driver and other occupants. So in a crash they have to inspect a lot of parts to make sure they aren't damaged," the Rivian owner told The Drive. A photo taken during the repair shows that pretty much the entire back has been taken apart. You can see that in the video below at 1:37.
It also seems that if the left or right rear body panel is damaged, a large part of the car needs to be checked. Fortunately, the insurance company of the man who crashed into the pickup reimburses the full amount, but it was close. Due to the extra cost of renting a car, the damage amount after the collision taps almost $ 50,000, the maximum amount that the insurance will reimburse. All's well that ends well, so – but for your premium, these kinds of things are of course less good news in the long term.