Nintendo Switch is approaching PS2 as the console with the most sold video games in history. It has already exceeded one billion!
Each user with a Nintendo Switch buys an average of more than 8 games. This is one of the curious data that Nintendo's latest financial report has left, because the company has not only revealed the historical sales data for the console, but also for its games. Nintendo Switch has surpassed one billion games sold and is close to the PS2 record.
How many Nintendo Switch games have been sold since 2017? In addition to the 125.62 million consoles, they have already been sold 1,036.15 million Switch games as of March 31, 2023. With a top 10 best-selling game reigned by Mario Kart 8 Deluxe, the Nintendo hybrid continues to grow as the one that has placed the most software in the company's history.
To better understand the scope of the hybrid, whose software has been precisely what has helped to exceed revenue forecasts for this fiscal year despite the drop in hardware, let's see What have been the Nintendo consoles that have sold the most games? Until now: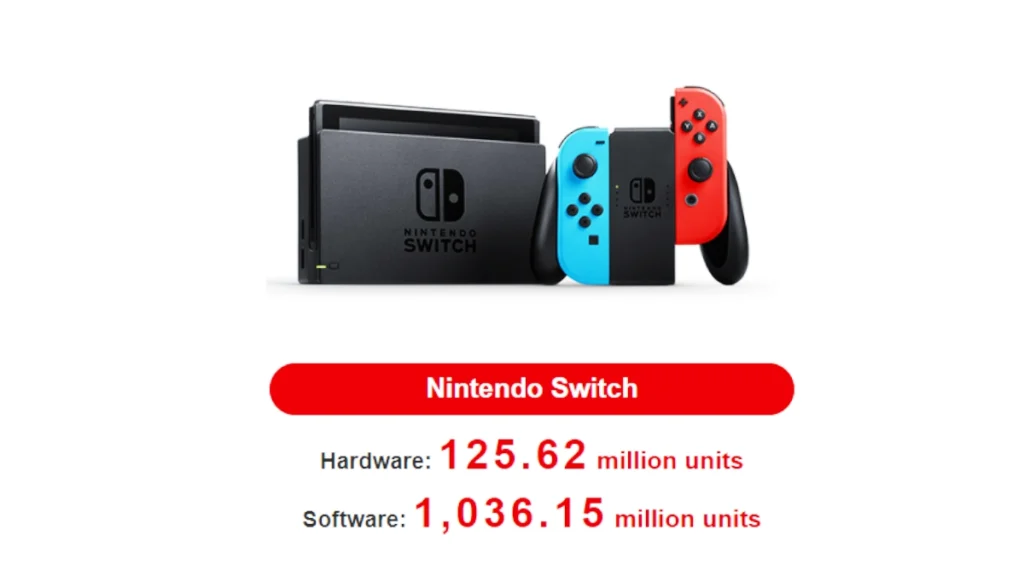 Nintendo Switch: 125.62 million consoles and 1,036.15 million games – 8.24 games/console
Nintendo DS: 154.02 million consoles and 948.76 million games – 6.16 games/console
Nintendo Wii: 101.63 million consoles and 921.85 million games – 9.07 games/console
They are quite forceful numbers that take it to the top of Nintendo and that, at the same time, allow it to continue climbing. Switch is still the second console with the most games sold in history, only ahead of the PS2 record (Playstation 2). Sony's home console, with almost 155 million consoleyes, managed to sell 1.52 billion games throughout his career.
Will the Nintendo Switch break the PS2 game sales record? Maybe not this year, because its software forecasts remain at a few 210 million that would not arrive. But it is very likely that, at the end of its life cycle, it will succeed.
Fuente