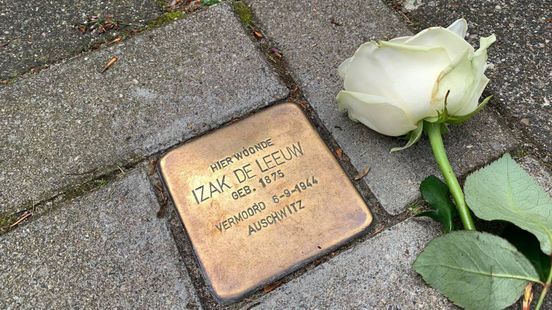 The story of Meppelerweg 4 Steenwijk
In 1940, the couple Hein and Johanna (Jo) de Groot lived together with Jo's brother, Izak de Leeuw, at Meppelerweg 4. In 1942 they had to go into hiding. Izak was murdered in Auschwitz, there is a Stolperstein in front of this house in front of him.
Jo and Hein survived the war. When the sad balance was drawn up after the liberation, it turned out that apart from Hein from the family in which he grew up, nobody was alive anymore.
The war gets a sour tail in this house after the liberation. A niece of Jo, Betsy, had survived the war. Together with her husband Ya'akov Adler they had a baby in hiding. Hein and Jo wanted to make their house in Steenwijk available to the young couple, but an NSB family was now living in it. When Ya'akov – homeless, and had been on the run with his wife for three years – went to the municipality with this story, he was told by the official: "I can't just put those people on the street, can I?". Only after much wrangling and high costs could they move into the house. Disappointed in the Netherlands, the family moved to Israel in 1949.