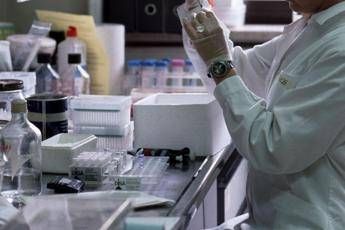 A ten-year investment of 200 million dollars in Italy for the production of oncological drugs. This was announced by MSD today in Rome, at the headquarters of the Ministry of Enterprise and Made in Italy, on the occasion of a press conference attended, among others, by the Minister of Enterprise and Made in Italy, Adolfo Urso, and the Minister of Greetings, Orazio Schillaci. Thanks to the partnership signed by MSD with BSP Pharmaceuticals Spa, one of the most important Contract development and manufacturing organizations (CDMO) in the world for anticancer drugs, for the production of biotech-derived oncological products, MDS "will significantly increase its investments in Italy in the oncology area", informs the company.
"The announcement – underlines Msd – is in line with the corporate objective of positioning itself, more and more every day, as a partner of the institutions, as a company present in the area, which through numerous partnerships and investments in research and development is able to generate and disseminate value within the healthcare system in terms of innovation, promotion of excellence and induced employment throughout Italy". The agreement will generate significant added value through the employment of approximately 100 employees by BSP and a value of approximately 5 million euros per year in satellite activities, exploiting the supply of materials by companies present in the country.
Also present today at the announcement were the interim Chargé d'affaires, the US Embassy, ​​Shawn Crowley, the president of the Lazio Region, Francesco Rocca, the chairman & CEO of Merck & Co., Rob Davis, the president and CEO of MSD Italy , Nicoletta Luppi, and the president and CEO of Bsp Pharmaceuticals Spa, Aldo Braca.