14 Maggio 2023
Moto2: Tony Arbolino wins and breaks away in the World Championship. Acosta ko
Tony Arbolino won by dominating the Moto2 French Grand Prix: at Le Mans the VDS team rider preceded the Czech Filip Salac, second, and the Spanish Alonso Lopez, third ahead of Celestino Vietti.
Thanks to this victory, Arbolino extends the championship standings to +25 over the Spanish Pedro Acosta, who crashed after a few laps when he was second.
"It was a crazy race, hard on a physical level. I felt tired after 2-3 laps, maybe I'm cold. The work was fantastic, I'm happy with my team. It's Mother's Day, a victory for her. I have very good sensations, I think it's a deserved victory," said Arbolino after the final.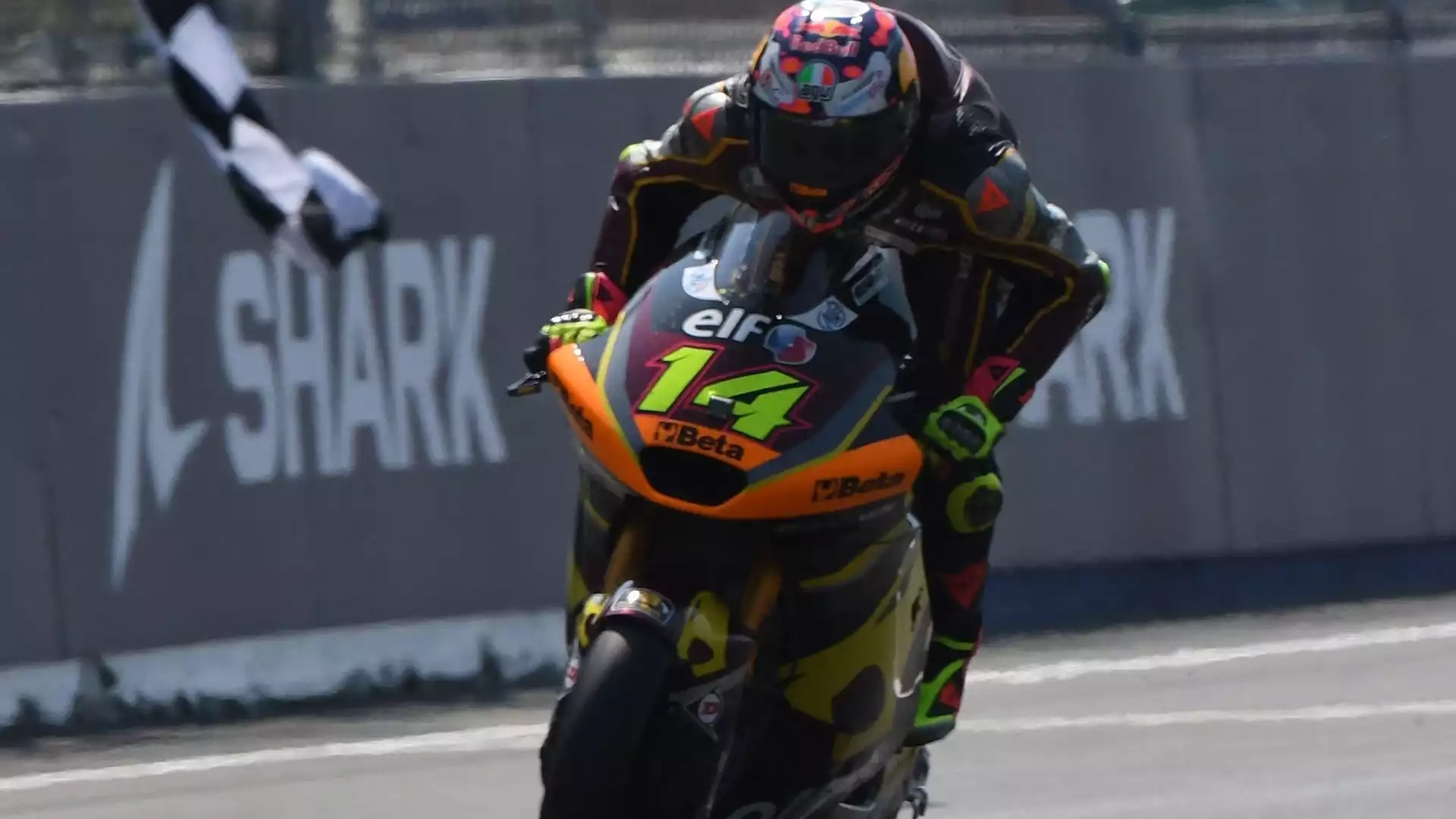 ©Getty Images