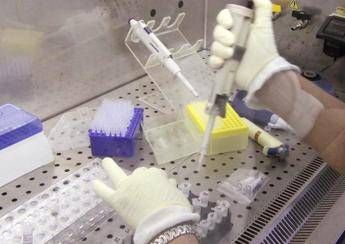 Plastic microparticles in human semen. This is what was found by a team of researchers from various Italian universities in 6 samples out of 10 of seminal fluid from healthy, non-smoking men residing in an area of ​​Campania with a high environmental impact. The results – which confirm the further environmental threat to human reproduction, already marked by increasingly negative records, especially on the male side – are contained in a study, published in preprint in the journal 'Science of the Total Environment', presented in preview at the congress of the Italian Society of Human Reproduction (Siru), underway in Syracuse.
Already in January 2023, in the journal 'Toxics', the same group had identified for the first time microplastics in the urine of residents of the northern area of ​​Naples and Salerno. The exact chemical composition of the microplastics found in human sperm in this study refers to polypropylene (Pp), polyethylene (Pe), polyethylene terephthalate (Pet), polystyrene (Ps), polyvinyl chloride (Pvc), polycarbonate (Pc), polyoxymethylene ( pom) and acrylic material.
"The origin of these fragments could be varied and can include cosmetics, detergents, toothpastes, face and body creams, adhesives, drinks, foods or even airborne particles in the environment, for which the entry routes into the human body they can occur through food, breathing and also through the skin" explain Oriana Motta and Maria Ricciardi of the University of Salerno, and Elisabetta Giorgini of the Polytechnic University of the Marches.