Swedish developer The Bearded Ladies, They were responsible for the great turn-based strategy game Mutant Year Zero. Now, they seek to consolidate themselves as a study to be taken into account within the genre mentioned with Miasma Chronicles, another title in the same line of RPG strategy, which is very fashionable these days.
Miasma Chronicles is not just a strategy game that follows in the footsteps of the studio's previous titles, it sets its own path with a proposition of an interesting post-apocalyptic world with memorable characters. Other than the comparison, I felt like I was in a world between Fallout and XCOM, and that's a good thing.
technological infection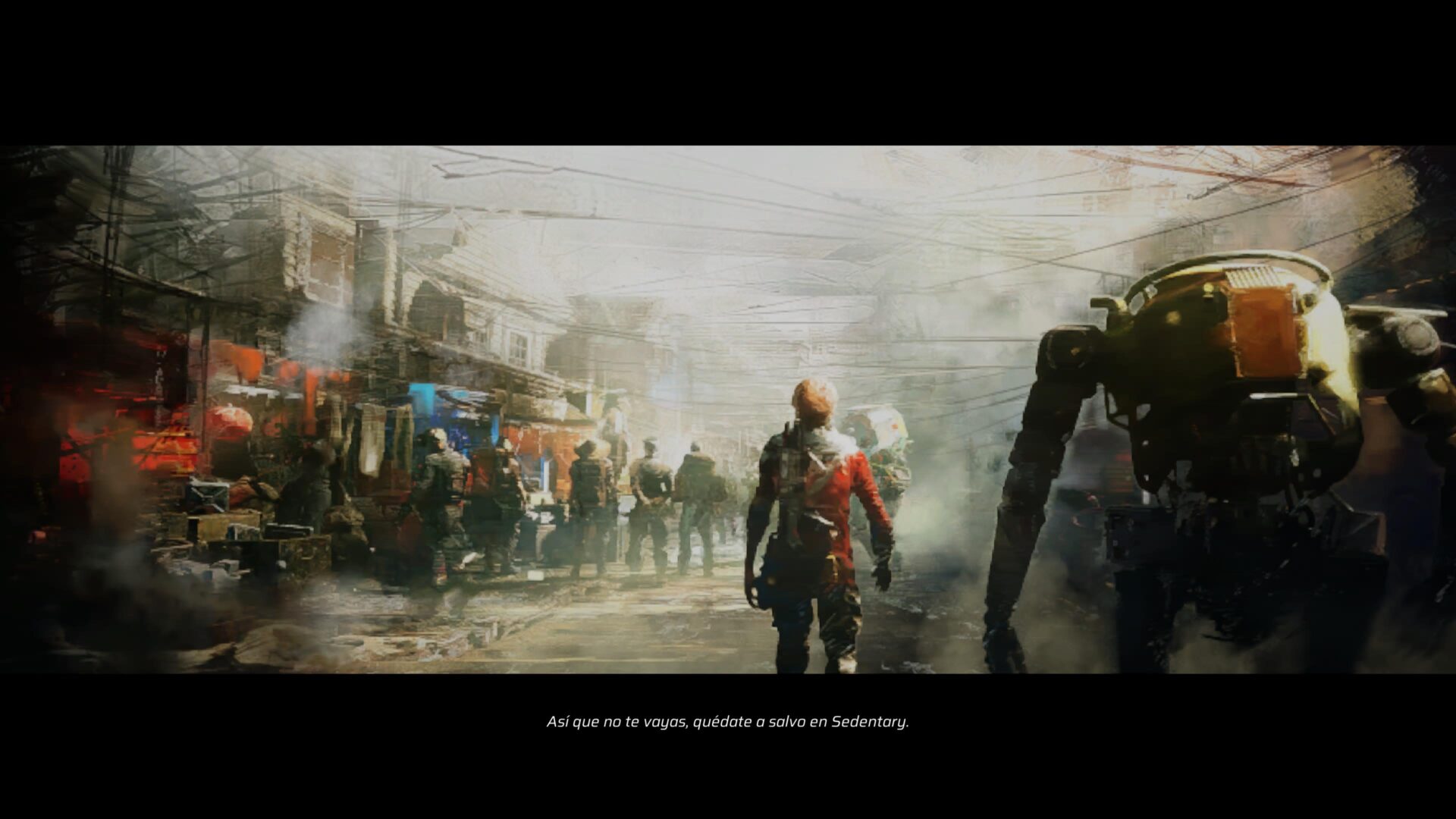 140 years ago, civilization as we know it changed when a kind of unknown force known as the Miasma unleashed chaos in a force-ravaged United States. This is how we play Elvis, a young prodigy who is accompanied by a robot and carries a technological glove inherited from his mother that may be the key to ending the Miasma.
Elvis, lives in the town of Sedentary, Kentucky, and must begin a search through the post-apocalyptic wasteland that has become the American nation to find the answers that could save the world.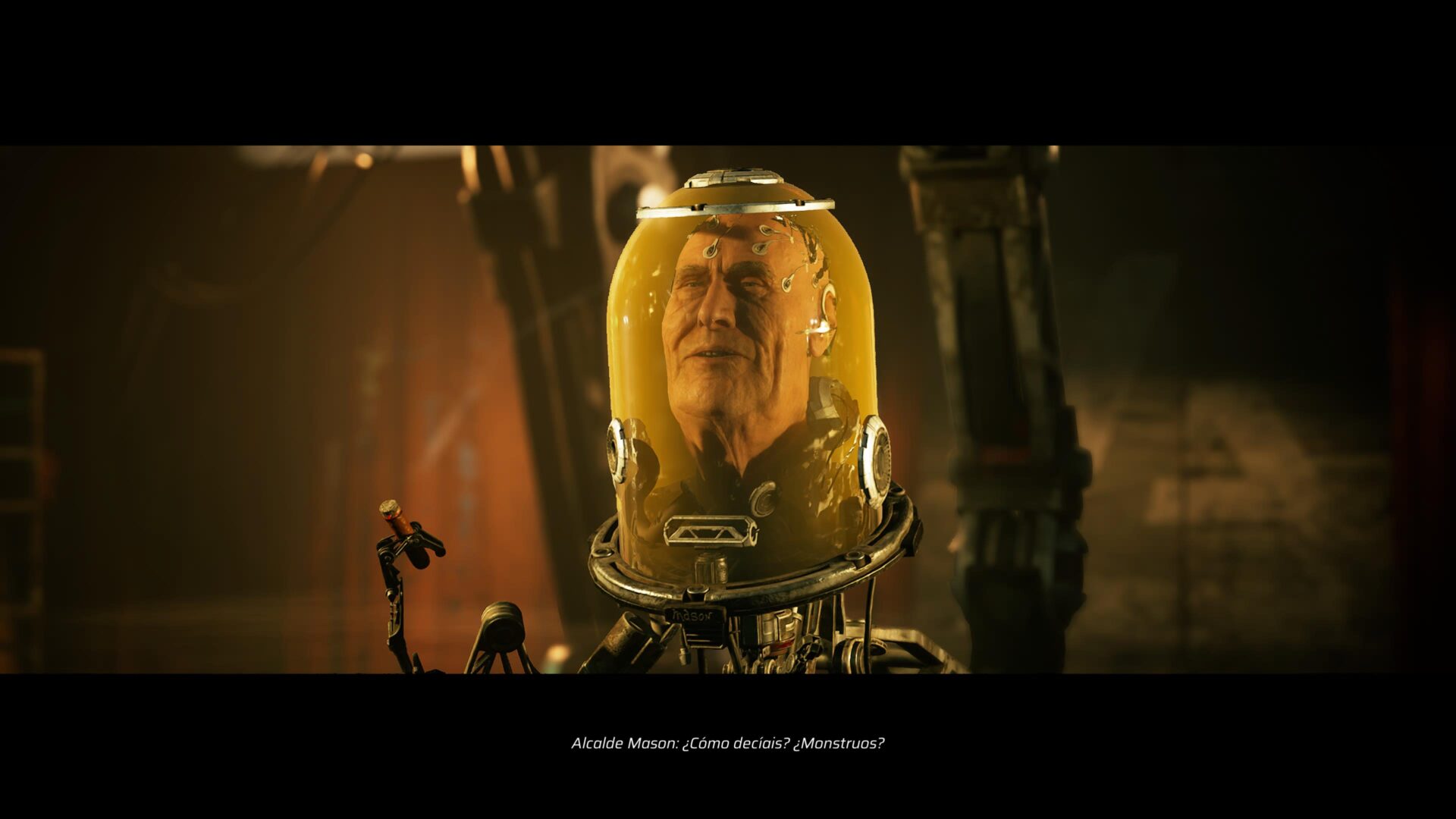 The setting of the game is well achieved, being able to show us how the miasma has taken over the cities, being practically in every step we take. We will see what buildings and monuments were demolished by the miasma and how society has adapted to this situation as well as it can.
As for the characters, we will have the typical ones that usually appear in productions of the end of the world type: the rude, the quarrelsome, smugglers, corrupt authorities, etc. They do not stand out for their originality, but they do create an atmosphere within the plot.
a good position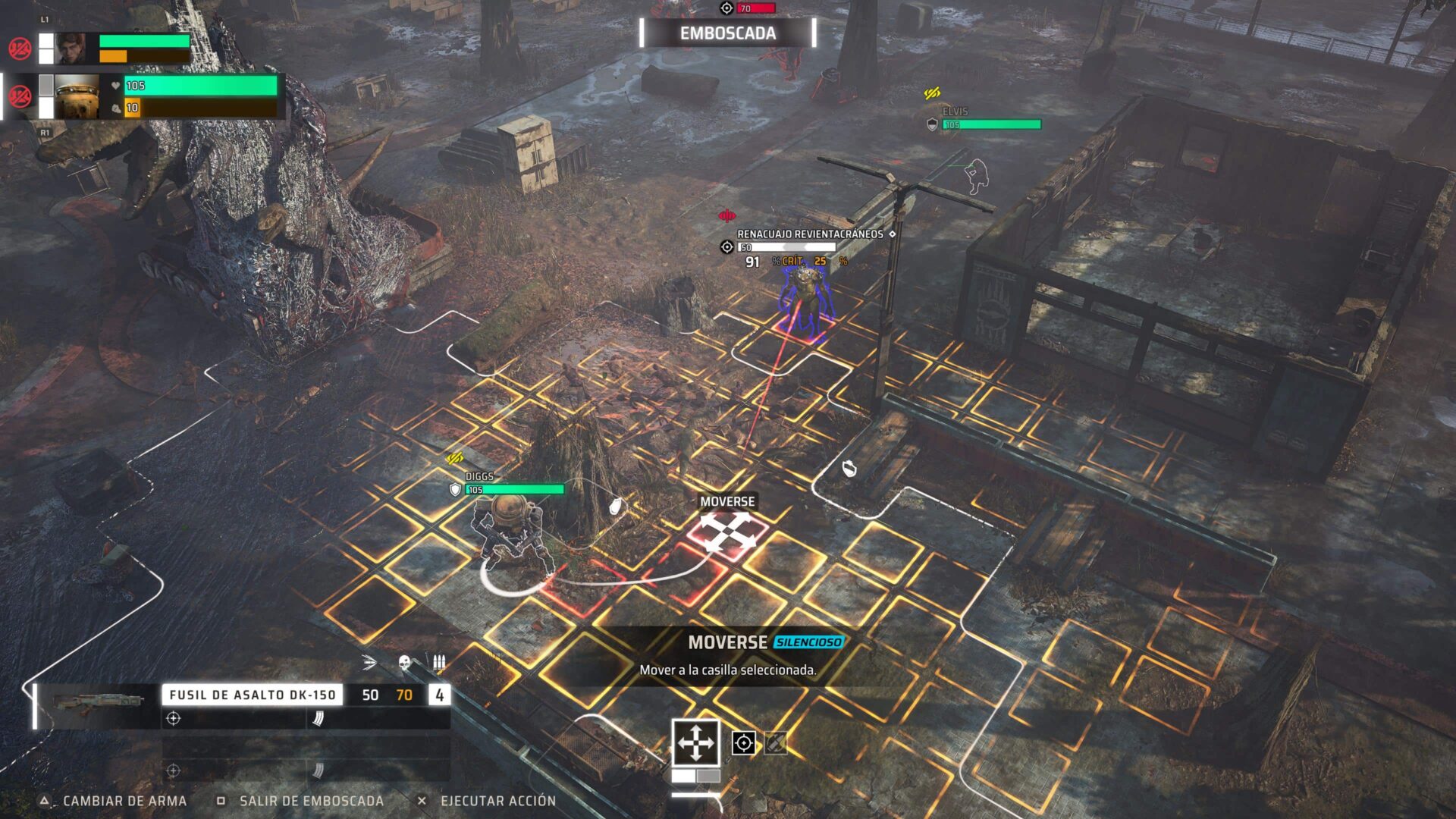 The game starts offering us four difficulty options: Narrative for those who do not want to complicate, Standard for few skilled in strategy games, Challenging for lovers of the genre and Editor Alfa with disadvantageous modifications. In addition, in terms of gameplay, it offers the Light Tactic and Full Tactic modes: light tactic reduces the distance penalties of weapons and hitting enemies is safe while full tactic includes a distance penalty and shooting is almost a lottery while further away we are on target
The game is divided into the exploration part in which the movement of the characters is free and the fighting mode. In exploration mode, we can walk where the game and conditions allow, so we reach settlements like Sedentary where we will get missions (main and secondary), start conversations and trade. Additionally, exploring involves finding all sorts of rewards in the form of plastic (the in-game currency), text files, and weapons.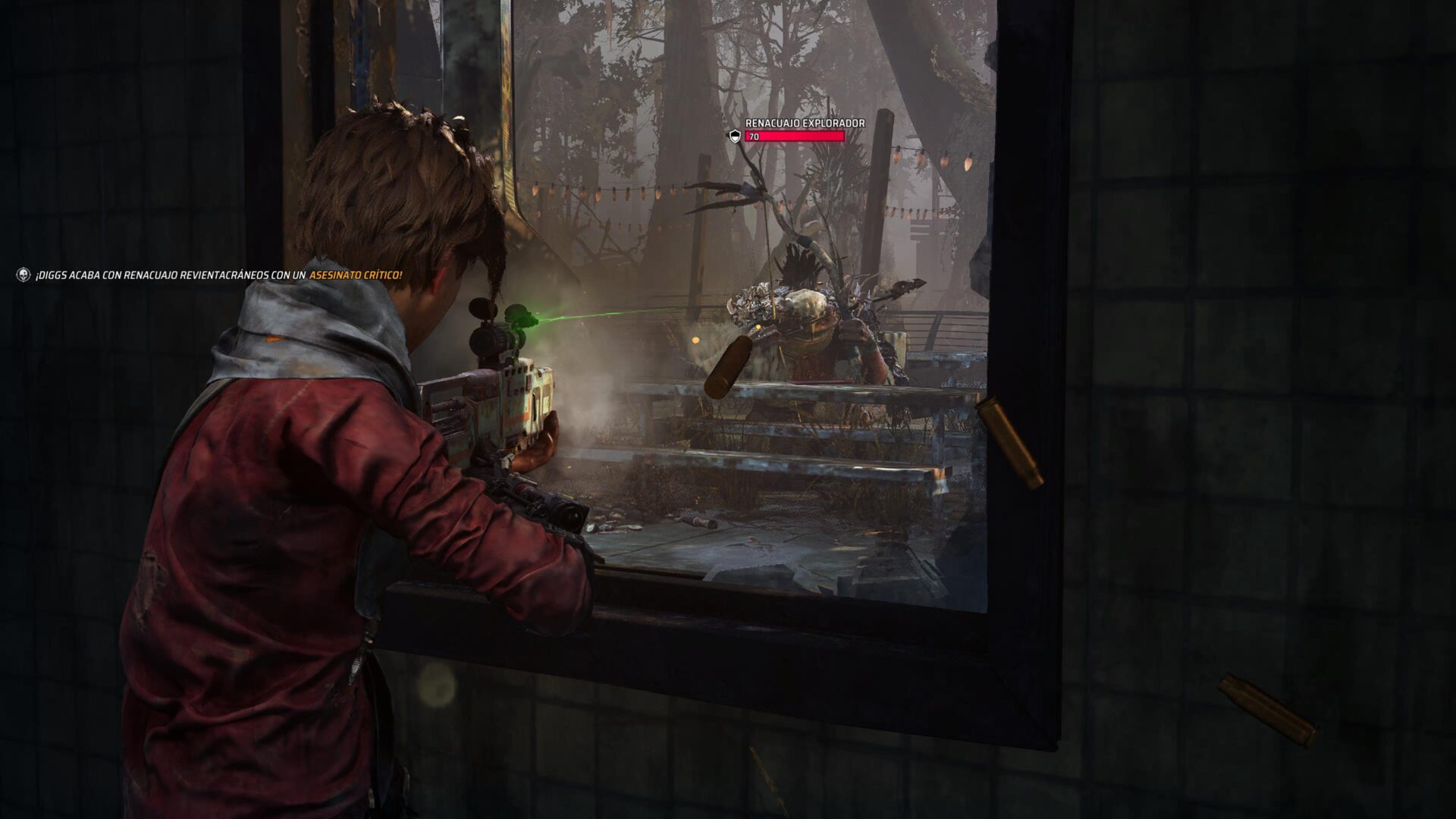 In combat mode, Miasma Chronicles has two aspects. It has a stealth system in which we can flank enemies and a shot without being seen will always be critical. In addition, it allows us to find the best position to even set environmental traps. However, enemies will avoid stealth by raising an alarm if they see us or if we alert them with noise and this means making things more difficult for us.
The other side of the coin is the confrontations as such, as already said, hitting shots depends on the distance and we must take advantage of each turn. The game is often unforgiving to the sloppy, even on the lowest difficulty. The enemies will be placed in the best position to attack, but we must anticipate this with the covers: low, medium and full. Each character has 2 Action Points available to move and then shoot, if you shoot first, your turn ends. Some enemies have armor that is harder to take down, so flanking them is the best option.
Like a glove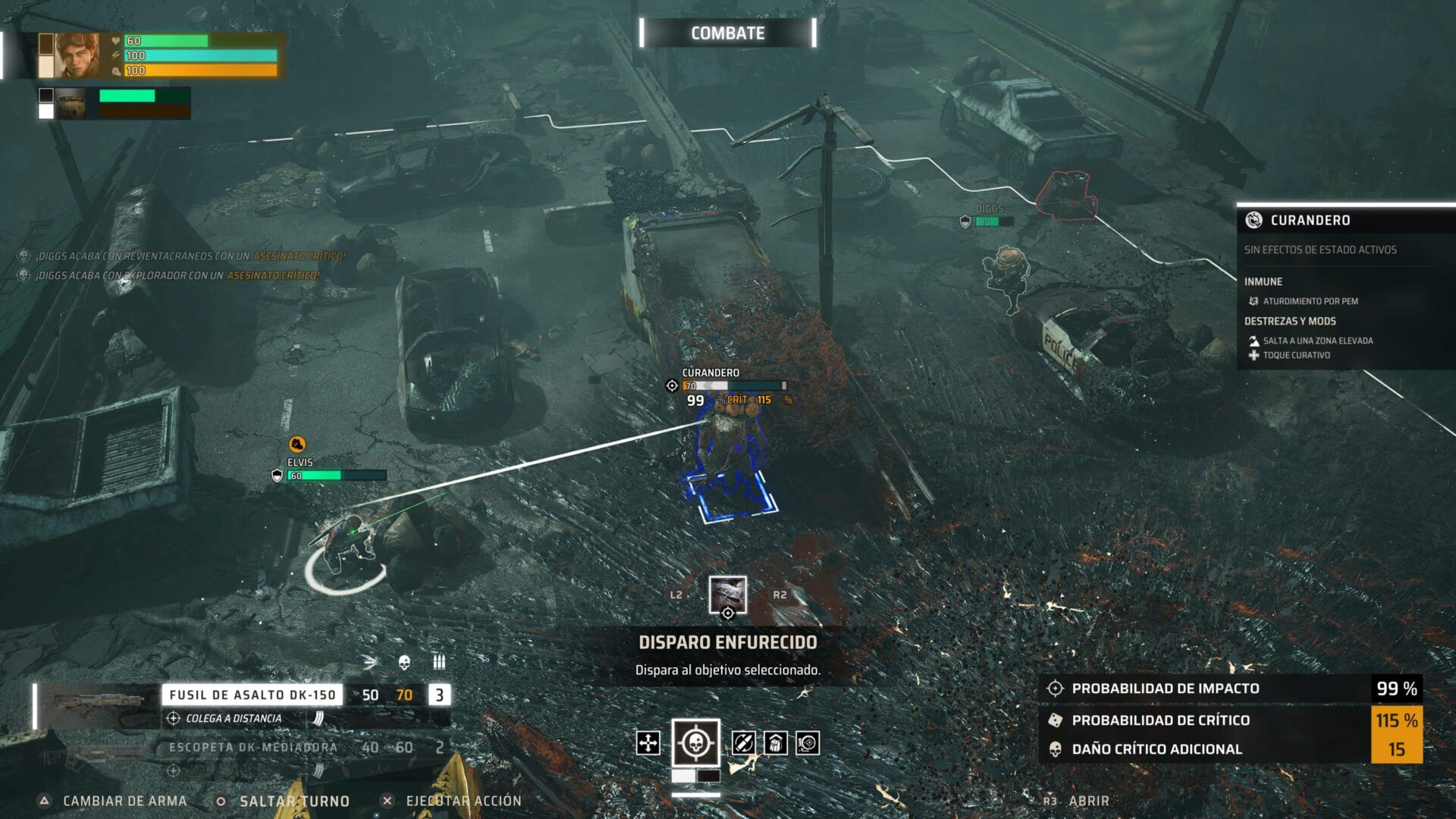 Characters can carry two weapons, one primary and one secondary, medkits, grenades and in the case of Elvis miasma powers. Weapons can be modified with scope mods, larger magazines, and status effects. Some of the weapons do not suffer range penalties, others are better at medium range and others at longer range. It is a very well balanced system between plot, exploration and combat.
The game has some light RPG touches where characters level up and earn points to invest in new skills. These points can be invested in the skill deck that serves as a skill tree that allows you to build specialized characters.
As I mentioned above, Elvis has miasma powers that can turn the tide in tough fights. These powers use a bar that is below our health and this is recharged by killing enemies or with energy cells. Certainly, these powers are very showy and we must know how to use them since they are not infallible so that they are not abused.
Devastation but with order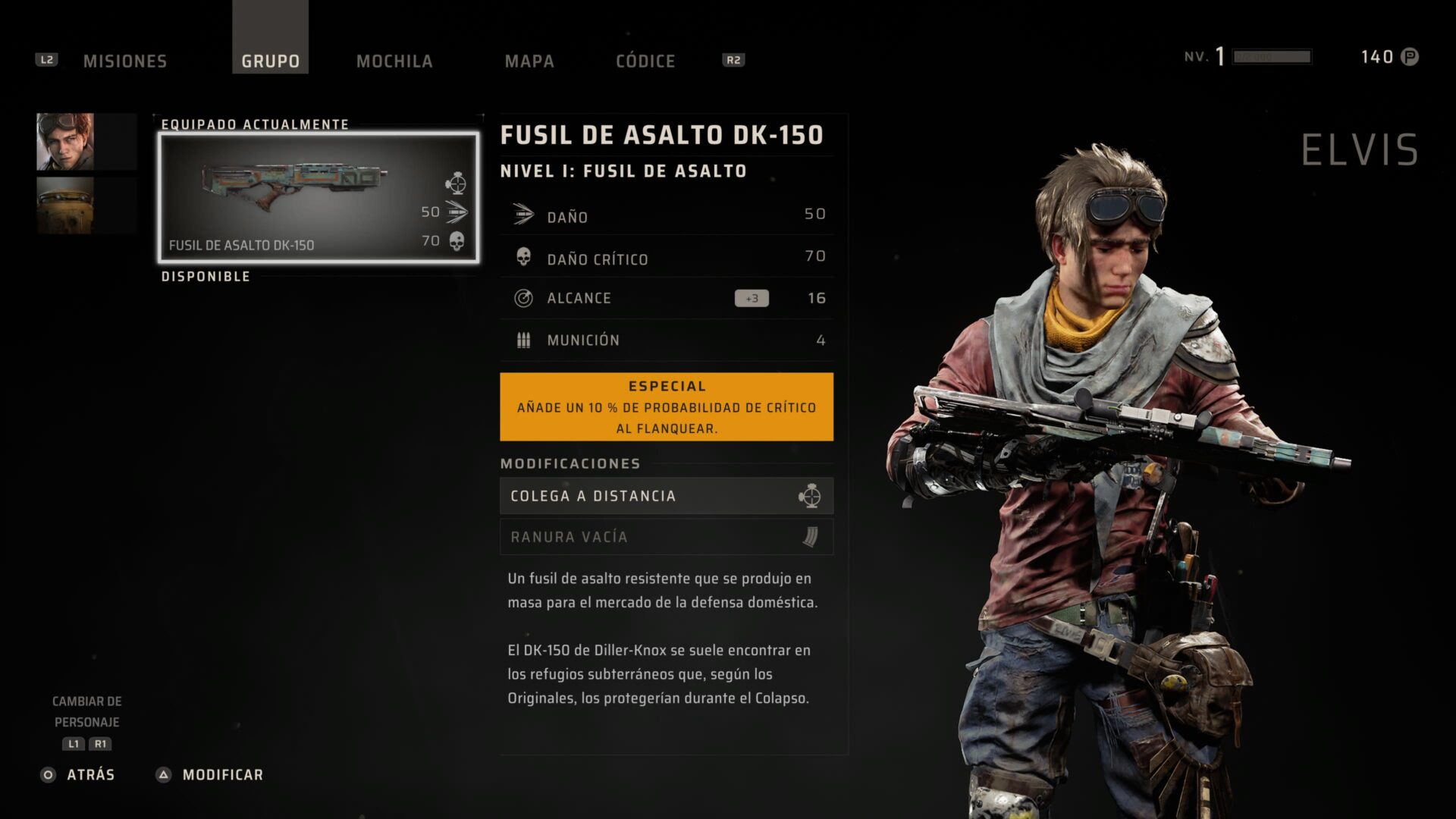 The technical section of Miasma Chronicles feels far above other games in the genre, it has an impressive level of detail, although the camera is very limited to witness everything as a whole. Achieve an oppressive setting with how ruined the world was left because of the miasma. It has two graphics modes: Performance and Quality, both of them work very well, and no graphics bug was found.
The soundtrack is there to accompany and create an atmosphere in the different situations that we will experience in the game. It comes dubbed into English with good performances, especially that of our fellow robot Diggs, and it is subtitled in Spanish.
verdict
Miasma Chronicles is another good tactical RPG with a post-apocalyptic world that stands out from other similar proposals due to its production values. It has a plot that keeps the player's interest even if it is something we have seen in other media. Its protagonists full of personality and their world is attractive as far as it goes. Its mechanics between turn-based tactics, exploration and stealth will be entertaining at times although it is a relentless game. Graphically, it is above other proposals although it has its limitations. Strategy lovers can give it a try and they will find a hidden gem here.
Note: This review was made on the PS5 version and the code was provided thanks to 505 Games.