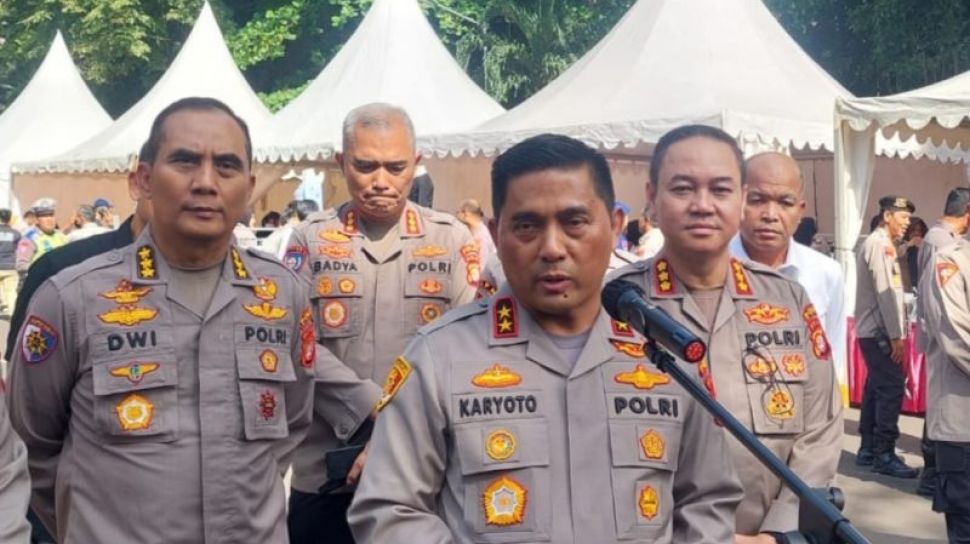 Suara.com – Kapolda Metro Jaya Inspector General Karyoto opened his voice regarding the fate of Mario Dandy if named as a suspect in the sexual abuse case against the accused child AG (15). It is known that Mario is the main suspect in the case of the persecution of David Ozora.
Karyoto assessed that the dossier of the obscenity case could have been combined with the dossier of the molestation case. However, this remains fully up to the public prosecutor (JPU) as the party overseeing the course of the trial.
"You can (merge the case files). We'll just have to see the prosecutor's office see this opportunity," Karyoto told reporters, Sunday (28/5/2023).
According to Karyoto, combining case files is a natural thing in handling criminal cases.
Also Read: Kapolda Metro Jaya Apologizes After Mario Dandy's Viral Video Attaches Handcuffs Himself
"But if indeed this time is a bit long for P21 it will definitely be separated," said Karyoto.
Even so, it is unlikely that Mario's case files in cases of abuse and obscenity will be combined to be tried.
"Heavy," he said.
Furthermore, if Mario is named a suspect in the obscenity case, the son of former tax official Rafael Alun Trisambodo will have two legal statuses.
"Yes, at the same time he can become a suspect, we are also at the prosecutor's office, the accused. Even later, he can also become a convict and become a suspect again," he added.
Also Read: A series of facts about Mario Dandy, the child molester GP Ansor, is treated in a special way
Rise Investigation
Previously, Polda Metro Jaya had raised the case of alleged sexual abuse committed by Mario Dandy Satriyo against his ex-girlfriend AG (15) to the investigation stage.
The decision was taken after investigators found sufficient preliminary evidence related to the crime.
Director of General Criminal Research (Direskrimum) Polda Metro Jaya Kombes Pol Hengki Haryadi said this was based on the results of the case held by investigators on Friday (26/5/2023) this afternoon.
"In the investigation process, investigators have found allegations of criminal activity in this case and after holding the case. Investigators have sufficient initial evidence to escalate the investigation process to an investigative process," Hengki told reporters, Friday (26/5/2023) evening.
In this case, continued Hengki, investigators found allegations of criminal acts related to intercourse and or obscenity of minors as referred to in Article 76D Juncto Article 81 and or Article 76E Juncto Article 82 Law Number 35 of 2014 concerning amendments to the Law Number 23 of 2002 concerning Child Protection.