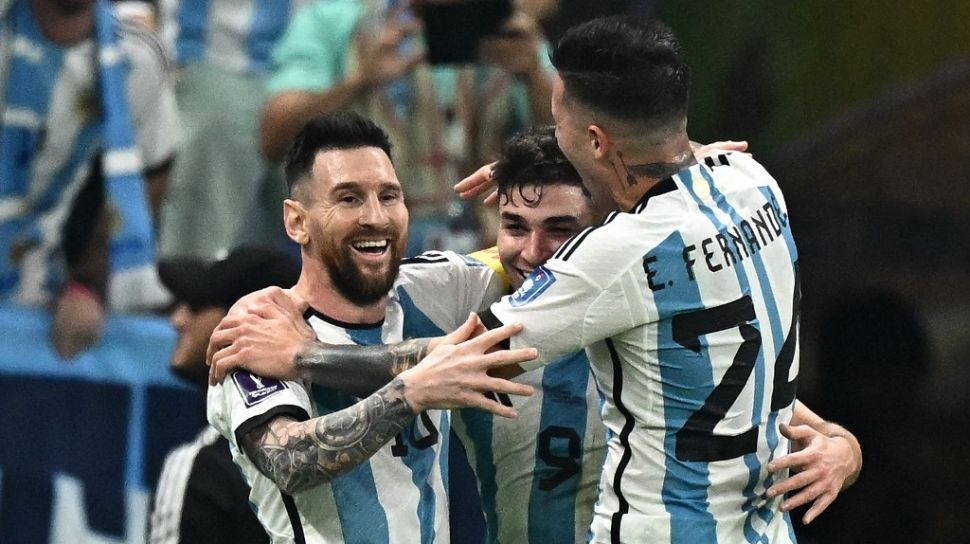 Suara.com – Minister of Tourism and Creative Economy Sandiaga Uno will take advantage of the opportunity by inviting the Argentina National Team to travel to Labuan Bajo, East Nusa Tenggara. It is known that the Argentina national team will visit Indonesia to face the Indonesian national team in a FIFA Match Day trial match, on 19 June 2023 at the GBK Stadium, Senayan, Jakarta.
Sandiaga said that the Ministry of Tourism and Creative Economy has so far prepared five super priority tourist destinations to be visited by the world champion team, including Lake Toba, Bali and Labuan Bajo.
"The super priority tourist destinations are Lake Toba and Bali, of course they really want to, but I want to invite them to Labuan Bajo. This is a new destination that has caught the world's attention," Sandiaga said during a working visit in Bandung, West Java, Saturday (27/5 /2023) night.
According to him, the arrival of Lionel Messi et al. to Indonesia is predicted to have a major influence on Indonesian tourism. Because apart from the Argentina national team, he said, other foreign tourists will visit Indonesia to watch the soccer match between Argentina and Indonesia.
"Congratulations, congratulations to my friend Pak Erick Thohir and the team for being able to present Messi and friends. I am very impressed and the tickets will definitely sell out, they will sell out later," said Sandiaga.
Even so, Sandiaga admitted that he had no plans to watch the friendly match live. He admitted that he would only observe from afar and focus on calculating the economic impact of the Argentine national team's visit.
"I will give Indonesian football fans the opportunity to watch it," said Sandiaga.
Indonesia vs Argentina national team
Previously, the Indonesian Football Association (PSSI) through PSSI General Chair Erick Thohir announced that the Indonesian National Team would have a trial match against Argentina on FIFA Match Day on June 19 2023.
Erick conveyed this in a press conference attended by representatives of the Argentine Football Federation (AFA) Supporter of Oltre Consulting Account Pablo Sebastian Wergifker, Team Manager of Argentina Daniel Cabrera, and Oltre Consulting Account Maria Cristina Russo at the Bung Karno Main Stadium, Senayan, Jakarta, Wednesday (24/5).
Also Read: Not Cans! This is the list of Argentina national team players who will face Indonesia