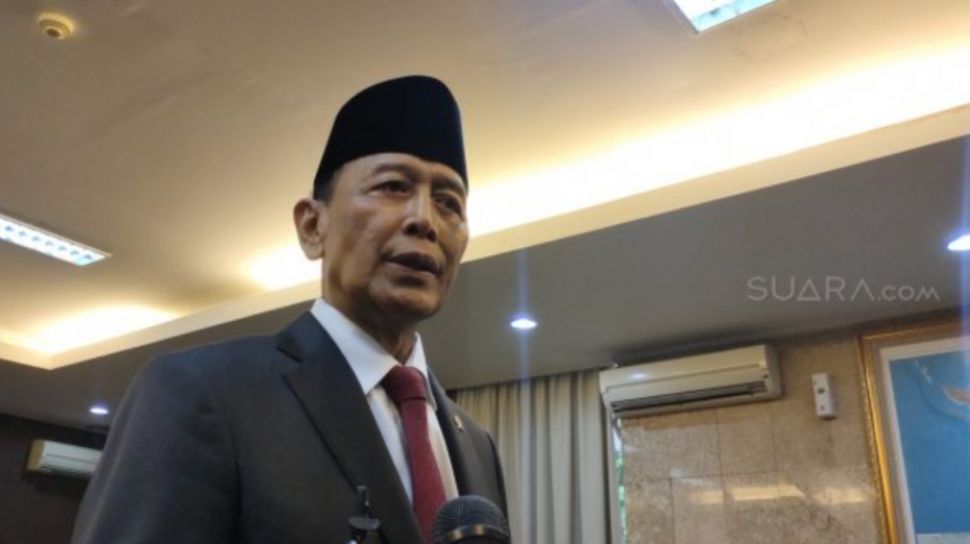 Suara.com – The former chairman of the Hanura Party, Wiranto will meet Plt. Chairman of the United Development Party (PPP), Muhammad Mardiono at the PPP DPP Office, Jalan Diponegoro, Menteng, Central Jakarta, on Monday (1/5/2023) this afternoon. He will submit a list of names of former Hanura cadres who have the potential to be nominated by PPP as legislative or legislative candidates.
PPP DPP spokesperson Achmad Baidowi alias Awiek revealed that Wiranto plans to arrive at around 12.00 WIB
"Pak Wiranto will submit potential names of former Hanura to run as candidates in PPP. Later they will be included in the long list of candidates for both the central and provincial legislatures," Awiek told reporters, Monday (1/5/2023).
Awiek believes that the presence of Wiranto and his carriage will further strengthen PPP. At the same time dismissing the oblique assumption of the political party bearing the Kaaba logo.
Also Read: PPP Seduces Golkar and PAN Unite to Support Ganjar: Together with PDIP, Will Become KIB Plus
"Of course, the presence of Mr. Wiranto and his carriage will further strengthen PPP and dismiss the notion that no one is interested in running for office in PPP," he said.
As for the existence of several former PPP cadres who moved to Hanura, Awiek claimed it was not much. He indulged in the fact that there were more former Hanura cadres who would join PPP.
"Yesterday there were those who moved to Hanura, more than Hanura moved to PPP. The event is planned for 12.00 WIB," he added.