The first to close her team has been Rosario. The coach already has 15 of her children after getting the voice of Daniela Marinho. There are only three talents left to finish the blind auditions of 'La Voz Kids'.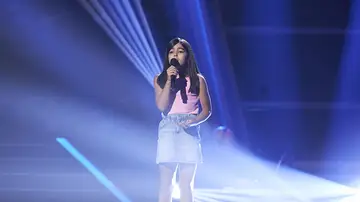 Martina García has been the next talent to perform. The 11-year-old girl has surprised the coaches by singing the song 'La rosa' in Catalan.
Her angelic voice has conquered the three coaches: David Bisbal, Aitana and Sebastián Yatra. The three have turned their chairs and have fought for the voice of Martina.
All have agreed that it has been a surprise that she will sing in Catalan, although all have assured that her voice is very beautiful and that is why they have turned around.
After the praise, the talent has decided to go to David Bisbal's team because she thinks she can learn a lot from him. Welcome!