13 Maggio 2023
Pecco Bagnaia is angry with the management after the contact with Marc Marquez
Pecco Bagnaia finished the Le Mans Sprint Race in third place. However, the Piedmontese centaur was the victim of an unlawful overtaking by Marc Marquez, who was not sanctioned, unlike what happened to Pecco at Jerez in a very similar dynamic: "I start by saying that I like it like this , races are like that, overtaking must also be done very aggressively when needed. The yardstick makes me angry, but amen – he thundered at the end of the race – It was a good fight, I had fun. I obviously hoped to win but I struggled in the first laps and I wasn't able to keep Jorge's pace".
"The first two laps I didn't have any problems, then I struggled a lot as if the temperature of the rear tire had risen a lot. After those four laps behind Marquez, however, I picked up my pace again, I was also getting back on Binder. A different strategy will be needed tomorrow with the tyres" added Bagnaia.
"Here tire consumption isn't high. Today we noticed that the tires were good in thirteen laps. Jorge was fast, the KTM used the rubber a lot, the dynamics are different. Tomorrow it will be essential to start more calmly" commented the champion of the current world.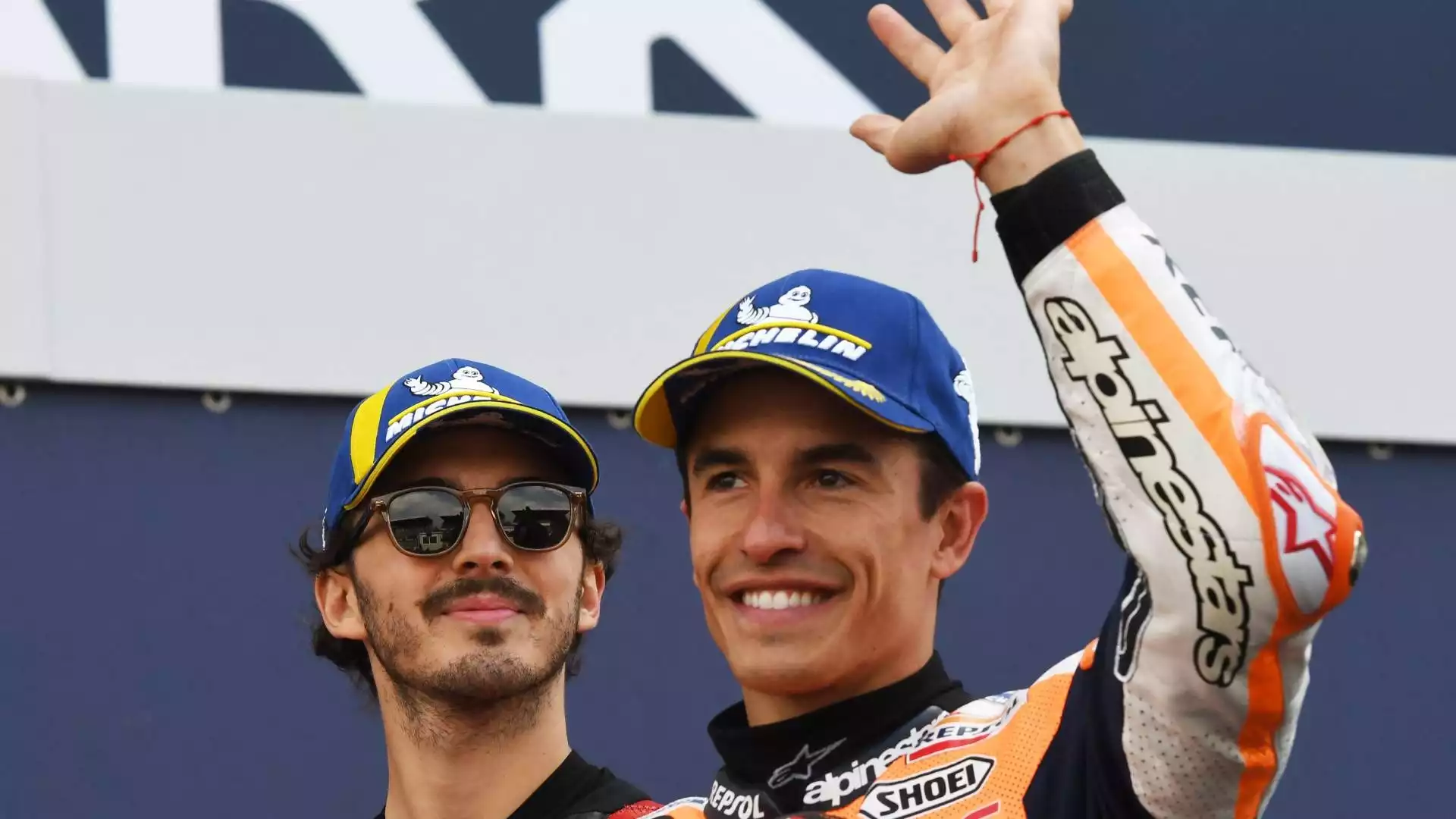 ©Getty Images