Alejandra wants to be reunited with her sister and is willing to do everything possible. In fact, Fabio's help has been essential for me to find out that Manuela has moved to Madrid.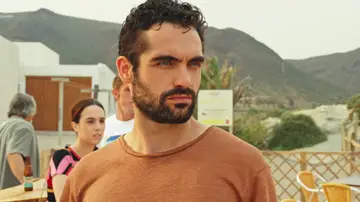 Once in the capital, Alejandra has managed to find the hotel where she is staying, but has not been able to match her. However, it has happened that Rocío and Paloma entered right through the door.
Paloma, obedient to what Manuela had asked, despite the nerves caused by the tense moment, has lied saying that her mother is Sandra.