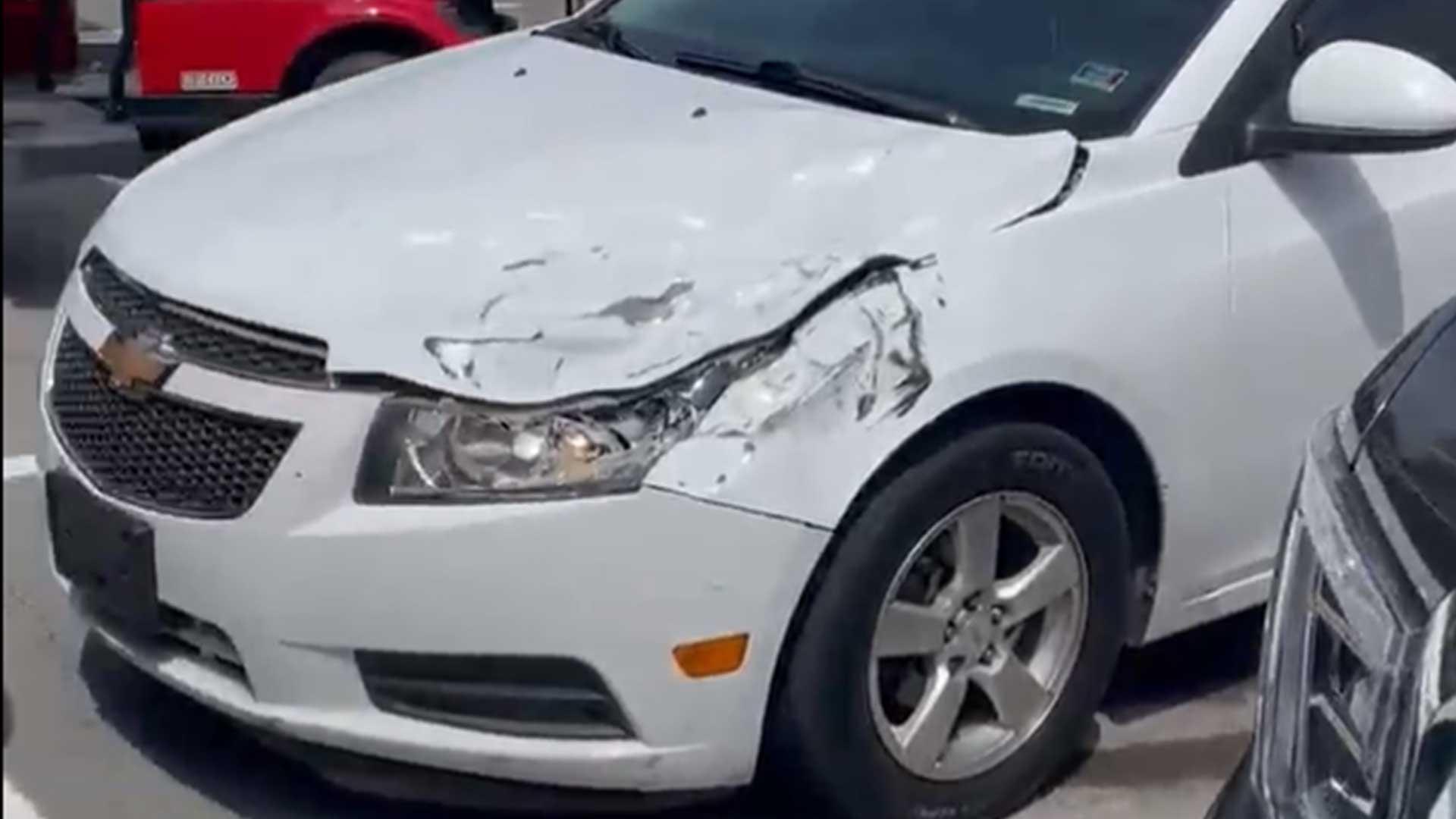 Bad luck for one of the visitors to the Indy 500 last weekend, but very lucky for all the people in the stands. During a crash between two cars, all safety measures fail and one of the wheels flies towards the audience. Fortunately, the wheel flies past the audience, but crashes into a car in the parking lot.
The scene begins with a small tap on the wall from driver Rosenqvist. The Swedish driver gets into a spin and Kirkwood in the purple car can no longer avoid him. During this crash, the wheel flies into the air. Kirkwood also loses control and shows why there are roll cages and halos on the cars.
An extraordinary accident
At the Indy 500, the wheels are extra firmly secured with cables from something called Zylon. According to the organization of the race, this must be able to withstand 10,000 kilos before it breaks. There are also extra high fences along the track. According to the organization, it was not the cable that broke and it is an 'isolated incident'. They will investigate how it can be done better next time.
The public was hit by small fragments. Some people reported to the first aid, but luckily that was it. In the 1980s, a spectator died after a wheel flew into the stands, so it was indeed a dangerous situation. Tin damage to one of the cars in the parking lot is therefore a good score.
The wheel flies off the car
Wheel gets sent flying off of race car during wild 2023 Indianapolis 500 crash pic.twitter.com/SAuYIpewwT

— OnlyBangers.eth (@OnlyBangersEth) May 29, 2023
Here the wheel landed
Here's where that flying tire impacted in turn 2
⁦@IMS⁩ #indy500 pic.twitter.com/MLexGcUu5q

— Andrew Kossack (@AndrewKossack) May 28, 2023