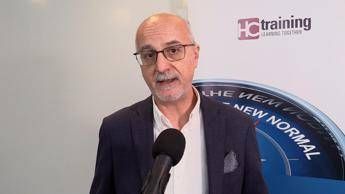 "Thanks to science we managed to overcome a truly exceptional and terrible event. What science must now give us are indications for the future, to be prepared and ready for a next pandemic which, hopefully, will happen as far away as possible in time. The indications for now give us an idea that the vaccination will most likely be seasonal, a bit like the flu. To understand when to do it, we have to wait a few weeks and also see the trend of the virus in the next season". Thus Pier Luigi Lopalco, professor of hygiene at the University of Salento, on the sidelines of the event 'From the pandemic to the new normal, between Covid and long Covid', organized by HC Training in Rome at the Adnkronos Information Building.
"What we experienced with the Covid-19 pandemic – he explains – was certainly an exceptional event, but we always talk about a respiratory virus infectious disease pandemic which, like all other respiratory viruses, can be tackled thanks to the progress of the science. What we are observing now is the transition to an endemic phase of the virus. Unfortunately, we have another respiratory virus circulating in our population. This means that we will observe more or less regularly epidemic resurgences, seasonal epidemics, a a bit like the flu." On the timing, there is still no clarity. "It is difficult to say today when and with what frequency these surges in viral circulation will occur – reflects the expert – but science gives us the tools to monitor, observe and prevent, thanks to vaccination. Surely there will be a need to protect the most fragile, we learned this clearly. The coronavirus can cause mild disease in people who are in good health, but it can cause very serious disease in the elderly and people who have other underlying conditions. These are the people we absolutely need to protect with vaccination." .
With regard to the role of communication, "there is a risk that up to now there has been too much talk about it and too little talk about it today – remarked Lopalco – A balance should be found, because this is an important disease such as the flu or pneumonia from pneumococcus, which was very little talked about. We mustn't talk about it very little, we must give the right information and give citizens the necessary information to be able to protect themselves where necessary".