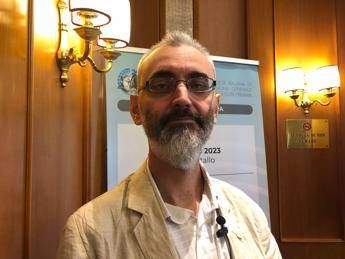 "One in three citizens globally will develop Herpes zoster, so to avoid the disease and its complications, including cardiovascular risk, the most important weapon we have at our disposal is vaccine prevention". So Francesco Lapi, director of Health Search Research, Simg Research Institute of Florence, on the sidelines of the press conference entitled "Herpes Zoster and cardiovascular risk", promoted today in Rome with the non-conditioning contribution of Gsk.
"We have deepened the knowledge we already had on the relationship between Herpes zoster and cardiovascular risk, in particular ischemic and haemorrhagic stroke – explains Lapi – Some American studies have in fact demonstrated that, both in the short term and in the long term, after the reactivation of the virus varicella there is an increased risk of developing ischemic and haemorrhagic stroke but also of myocardial infarction with a probability that reaches up to 200 percent: the risk persists for about 10 years".
"With Simg – underlines Lapi – we also conducted a study in Italy on this association and given that those who have the reactivation of the varicella virus run a 30 percent greater risk (compared to those who do not experience this reactivation) of developing a cardiovascular event within one year. The risk progressively decreases, but after 10 years the recorded percentage is around 10-20% until it drops significantly only around the thirteenth year after reactivation". This is why vaccine prevention is "fundamental. The new vaccine allows protection for over 10 years against all complications "she concludes.