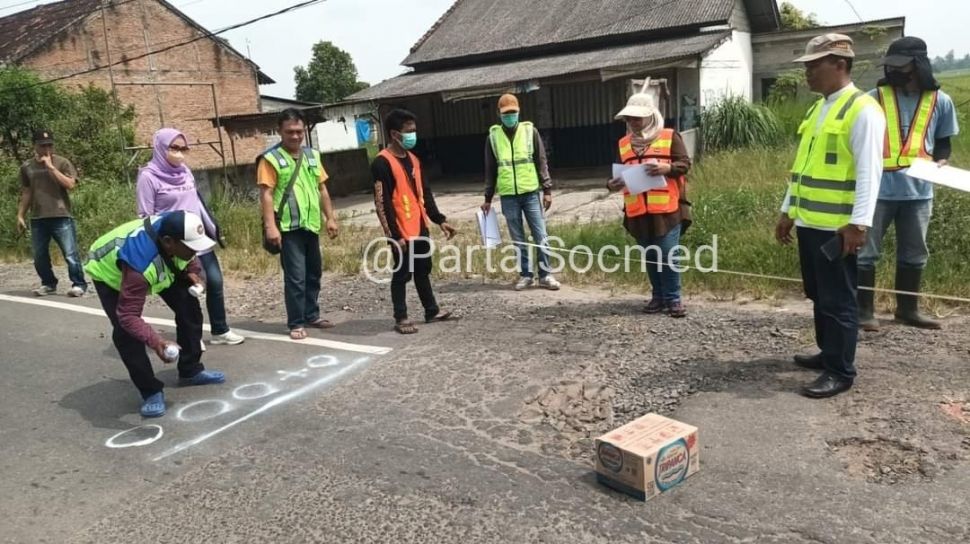 Suara.com – President Joko Widodo or Jokowi plans to inspect roads in Lampung on Wednesday (3/5/2023) tomorrow. Lampung Provincial Government officials immediately rushed to repair the road.
The road in Lampung was once discussed by the community because of its unfit conditions. The Twitter account @PartaiSocmed revealed that Jokowi plans to visit Central Lampung.
According to the account owner, Jokowi will cross a damaged road in Rumbia District and has gone viral on social media.
"On May 3, President @jokowi will visit Central Lampung. The event will review several roads funded by the State Budget and the route will pass through bad roads that have gone viral in Rumbia District. There is currently a panic to deal with damaged roads," said account owner on Monday (1/5/2023).
Also Read: Revealing the Reasons for Supporting Jokowi and Ganjar Pranowo, Denny Siregar Questions Projo Pro Anies
The account also states that Jokowi will continue his journey from Central Lampung to South Lampung. The Head of State is said to be using a land trip.
Lampung Governor Arinal Juanidi and Central Lampung Regent Musa Ahmad went to the location to ensure that the road that Jokowi would pass was not damaged as had gone viral on social media.
Meanwhile, Jokowi's plan was confirmed by PUPR Minister Basuki Hadimuljono.
"Yes, tomorrow. On Wednesday, the plan is to go there. This is when the coordination meeting will be held," Basuki said at the Presidential Palace Complex, Jakarta, Tuesday (2/5/2023).
According to Basuki, Jokowi will check and evaluate the roads that are under the authority of both the regional and central governments.
Also Read: Posting a Photo with Denny Siregar, Abu Janda Gives a Secret Message: Whoever the Presidential Candidate is, Mr. Jokowi will win
"Regional, non-national road sections that are complained about by the community, we will immediately look at them, review them. Later, if we can work on them, we will work on them immediately."