Suara.com – Inul Daratista is one of the celebrities who is actively undergoing a number of treatments. But this time, she and her husband, Adam Suseno, did something different.
Inul Daratista underwent the same treatment as The Kardashian's. The owner of Goyang Ngebor is proud, because apart from being used by famous figures, there are only 10 of these treatments in Asia.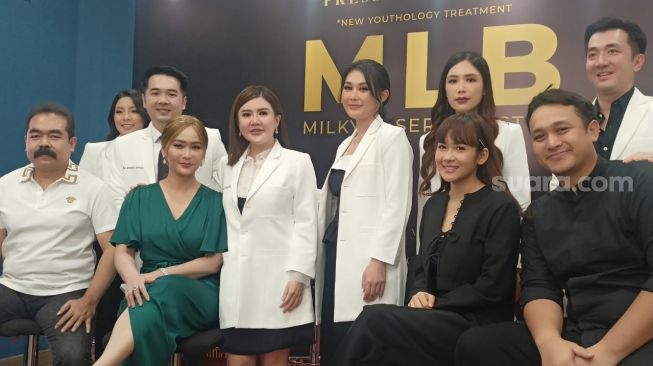 Inul Daratista and Adam Suseno with beauty doctors from Youthology Clinic. (Rena Pangesti/Suara.com)
"I'm the one who virginized this tool. One time it's good immediately," said Inul Daratista when met in the Kebayoran Lama area, South Jakarta on Tuesday (23/5/2023).
Inul Daratista does not deny that there are reddish marks after undergoing a treatment called MLB Milky Laser Booster. However, this condition did not last long because of the existence of a mask that dampens the redness.
"The redness is only a few hours. After a week, the skin is tight, the spots fade and make the skin shiny. Age 40 is invisible," said the singer of "White Rose".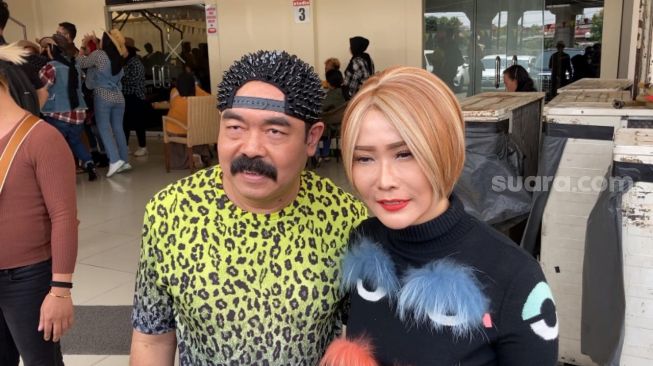 Inul Daratista and Adam Suseno. (Adiyoga Priyambodo/Suara.com)
Not only Inul Daratista, Adam Suseno also felt the same way. This man who has a thick mustache who rarely does shock treatment because his face is suddenly tight.
Dr Tan Yuanita explained that this condition was indeed the result of the MLB treatment, Milky Laser Booster which belongs to his clinic, Youthology. The goal is to overcome spots, dull skin to premature aging.
The treatment begins with anesthesia with a period of 40-50 minutes, laser, then given serum imported directly from the United States. Finally, a mask will be given to reduce redness on the face.
"This tool also sponsors the 2023 Oscars and has received awards for many years," explained Dr Tan Yuanita.
To be able to undergo a series of these treatments, the patient spends IDR 17.5 million for one visit