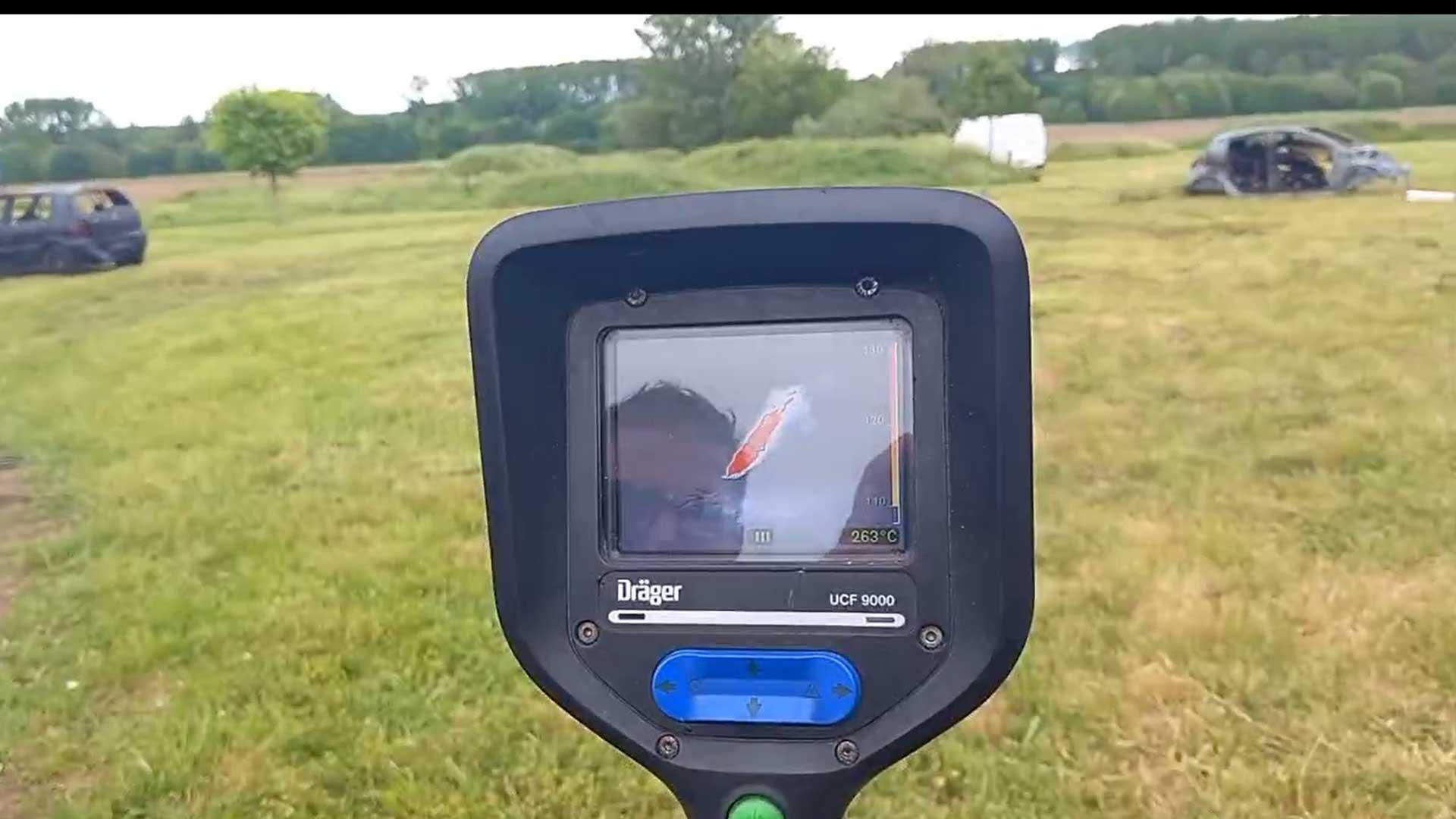 There's no carbon in hydrogen, which is what makes it such a nice clean fuel. But that is also a small disadvantage: because there is no carbon in hydrogen, you can hardly see the flame. Below you can see a video by Kurt Vollmacher, which clearly shows that you cannot see the flame of hydrogen with the naked eye.
Incidentally, you do not immediately have to look for cover if you see a Toyota Mirai driving. According to Toyota, the hydrogen tanks in this car are so strong that they are even bulletproof. In addition, hydrogen is lighter than oxygen, so if the tanks rupture in a crash, chances are the hydrogen will disappear into the air before it can ignite.
Below you can see what such a hydrogen fire looks like. Or rather what he doesn't look like. Do not look at the cars in front of the flame, it is closer to the camera. You should see the flame better in the dark, if all goes well. By the way, hydrogen is also odorless and colorless. So if a hydrogen car leaks in the garage, you won't see it.