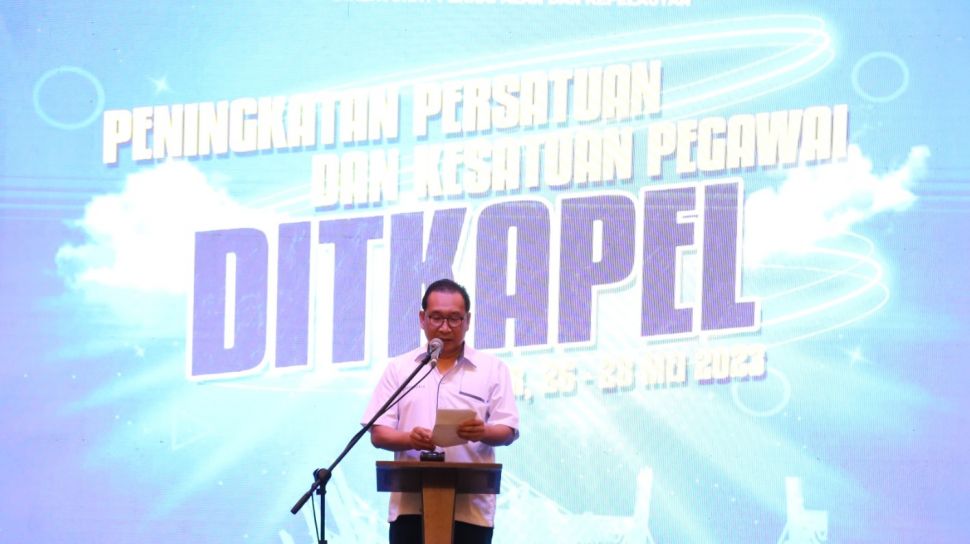 Suara.com – The Director General of Sea Transportation, Arif Toha launched the PROMISE motto (professional, serving, initiative and efficient) which will become a new work culture for all employees within the Directorate of Shipping and Maritime Affairs.
This launch was carried out in conjunction with activities to increase employee unity and integrity in order to strengthen collaboration and better work morale.
In the PROMISE grand launching event, Director General Arif stressed the importance of a professional spirit, service, initiative and efficiency as the main pillars in building a fresh and conducive work environment.
"Through the motto PROMISE, the Directorate of Shipping and Maritime Affairs is committed to providing excellent service to the community and the country," he said in writing Monday (29/5/2023).
Also Read: Pekanbaru Prison Warden Becomes a Methamphetamine Courier, Claims to Be Paid IDR 5 Million per Kg
The launch of PROMISE is an important milestone in the efforts of the Directorate of Shipping and Maritime Affairs to continuously improve service quality, efficiency and performance in supporting the sea transportation sector. The PROMISE spirit will guide every employee in carrying out their duties with full dedication and responsibility.
With the PROMISE spirit, Director General Arif hopes that employees can create a better work environment, where every employee can carry out their daily tasks and functions with high enthusiasm.
"I hope to build close cooperation by prioritizing the values ​​of our nation's local wisdom, namely sharpening one another, caring for one another, and caring for one another. With this, I am sure I can improve the integrity of my performance and comply with the rules and regulations in force," Director General Arif said.
Furthermore, Director General Arif highlighted the importance of synergy between the PROMISE motto and the other Directorate General of Sea Transportation mottos, namely "service, integrity and safety". By combining these values, it is hoped that a holistic work culture will be created, upholding excellent service, unwavering integrity, and safety in order to realize the vision of zero accident accidents in transportation.
"Hopefully this PROMISE motto will become a spirit that encourages all employees of the Directorate of Shipping and Maritime Affairs to achieve excellence in service and increase contributions to society and the country," concluded Director General Arif.
Also Read: The Vice President Reminds BSI to Maintain the Security System So It Doesn't Recur