Each gala is a surprise for the contestants of 'Tu cara me suena'. Miriam Rodríguez tells us when she tells us how she faces her seventh challenge of this tenth season: "I love the contrast I have every week." For this reason, after proclaiming herself champion as Adele, she defends the throne as Tini.
The night promises to be "the most", as Josie, who has given a quick class in Galician to be Andrés do Barro, says: "It has a bit of a complicated tongue twister part", he advances about his song. For his part, Alfred García will be Annie Lenox, facing her first change of sex: "The least is that she is a woman, because I think her voice is so personal and she is so spiritual…, which in the end is the song, it's her". In the last gala she was about to win with her imitation of Stephen Sanchez with 'Until I found you'.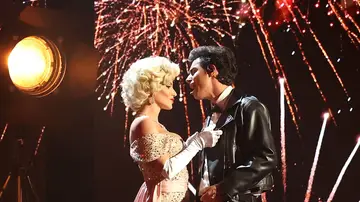 We will have to be attentive to Susi Caramelo, who defends the 'Ay mamá' that Rigoberta Bandini presented as Spain's candidate for Eurovision, and also to Jadel's 'swing' as Frank Sinatra. In addition, Agustín Jiménez will get into the role of Bertín Osborne and he needs a Massiel, for which our beloved Belinda Washington will return.
Andrea Guasch will also have a duet with Ariana Grande & The Weeknd, for which she will bring Famous as a friend. "It scares me," he confesses about the song and about the diva he will imitate, whom he considers "a goddess." Find out how the contestants tell us!