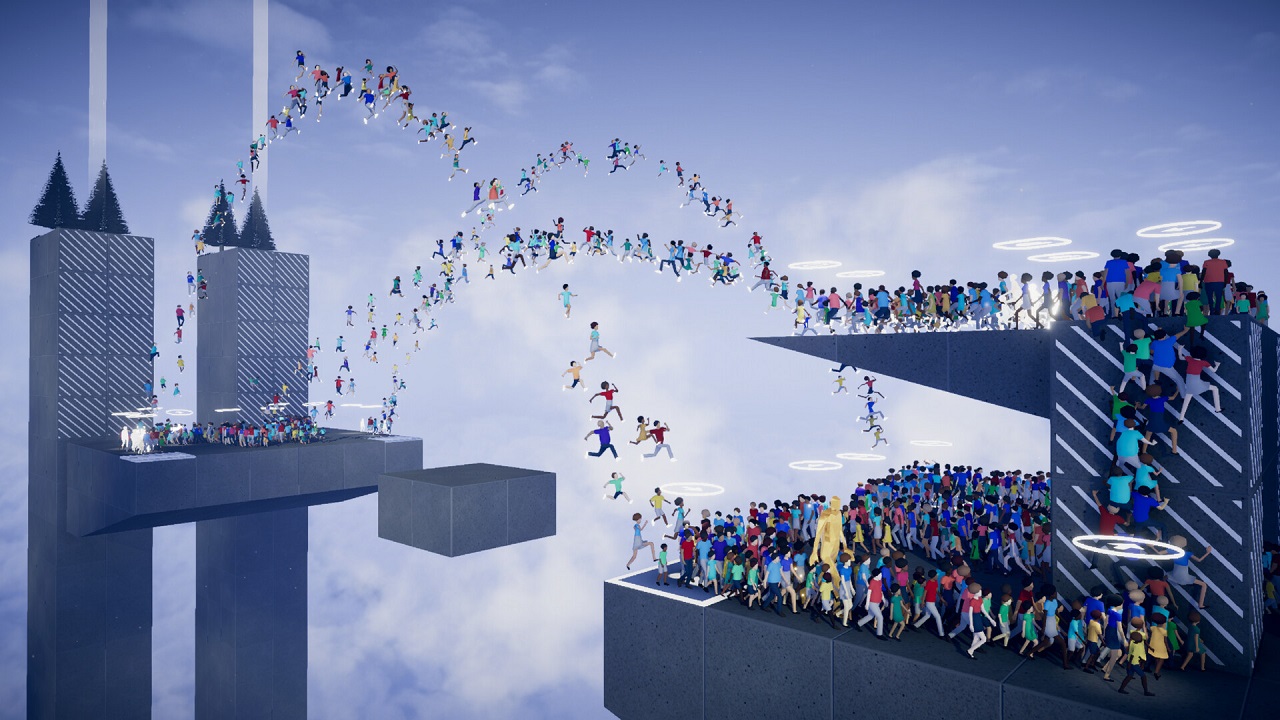 In view of the imminent launch of Humanitythe developer THA Limited and publisher Enhance have revealed a lot about its action-puzzle gameplay through lengthy gameplay videos. Now another gameplay video has been released, although this time the focus is on about Humanity's story mode and the mysteries it hides.
As it turns out, Humanity's story mode places a greater emphasis on story than one might expect from a puzzle game, and will see players waking up as a glowing Shiba Inu, with a voice that tells you to lead hordes of mindless humans into the light. This voice, curiously, appears to come from giant hovering luminous spheres, which are entities known as Cores. Each Core has a set of trials for the players, and collectively, the Cores are trying to rebuild humanity bit by bit.
It's clear there's a lot to do and the story mode will focus on a fair amount of mysteries and questions. Humanity doesn't exactly feel like a game that needs to distinguish itself from its own kind any more than it already does, but Story Mode certainly looks like another attractive prospect.
Humanity will be released on May 16 for PS5, PS4 and PC. The game will also support PS VR and PS VR2 and will be available to PS Plus Extra and Premium subscribers via the PS Plus Game Catalog at no extra cost.