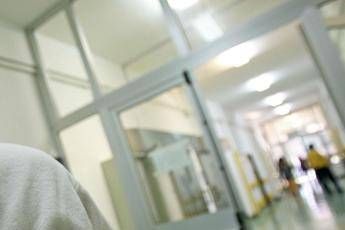 "Another 126 Cuban doctors" are arriving in Calabria, which will add to the 52 who arrived in January and "today are perfectly integrated into Calabrian healthcare, appreciated by both colleagues and patients". A positive experience "that guided our decision to ask to be able to welcome other Cuban white coats willing to come to our region". Thus at Adnkronos Salute Roberto Occhiuto, president of the Calabria Region, announces the arrival of 'new reinforcements' to the regional health system in difficulty, in which last year 2,407 doctors were missing without being able to hire, with tenders gone deserted . In the last year there were instead 244 permanent contracts, but 2,163 doctors are still needed.
A count which excludes the doctors of the Caribbean island who still represent "an emergency solution. For many years the commissioner has blocked recruitments. Our problems of staff shortage, in fact, are even more serious than those of other regions" , recalls Occhiuto. "The curricula of the incoming professionals – continues the governor – have already been validated by the regional commission, specially set up, led by General Antonio Battistini, who has a long experience in military healthcare. Then there will be all the bureaucratic formalities, through the embassy Italian in Cuba. And then in the prefectures and police headquarters for the procedures necessary for the hiring of non-EU workers". The expected times "are 4 or 5 weeks" for the arrival of the doctors. To which will be added, before entry into service, another "3 weeks for the language training course, already tested with previous arrivals".
To lend a hand to the Calabrian colleagues there will above all be white coats "specialized in emergency-urgency, but also orthopedists who are very useful to us, gynecologists. There are several specializations", explains Occhiuto.
The members of the first group of white coats that arrived in January took up service in Locri, Polistena, Gioia Tauro and Melito Porto Salvo. In the forecasts of the governor and health commissioner, this time the doctors will take up service in other territories, probably in the competent structures of the provinces of Crotone, Vibo and Catanzaro. "We have not yet decided on the definitive locations, we are evaluating the shortcomings more precisely. There could also be reinforcements in the province of Cosenza", concludes the president, underlining that, in these months of work, "we have not collected even a single negative opinion on the work some Cuban doctors already on duty. They even told me of an episode in which, with a very practical approach, they repaired equipment that had become blocked and restarted work".