Bandai Namco Filmworks has finally revealed a second teaser trailer, some new key visuals, the staff and an introduction to the story of his new Gundam Build Metaverseanimated project for the 10th anniversary of the Gundam Build franchise.
The anime will take place in a space within the metaversowhere its users can use their avatars and interact with other users to build Gunpla (the models of the mechas of the Gundam series) and collide with each other. The story will focus on Rio Hōjō, a Hawaiian boy who learns to build Gunpla thanks to Seria Urutsuki, the owner of a model shop. Playing the role of guide in the metaverse for Rio will be a mysterious masked woman, who will teach him the art of Gunpla combat, making him grow the desire to improve his techniques every day, going with his customized Gunpla, It's Gundamlooking for ever stronger opponents.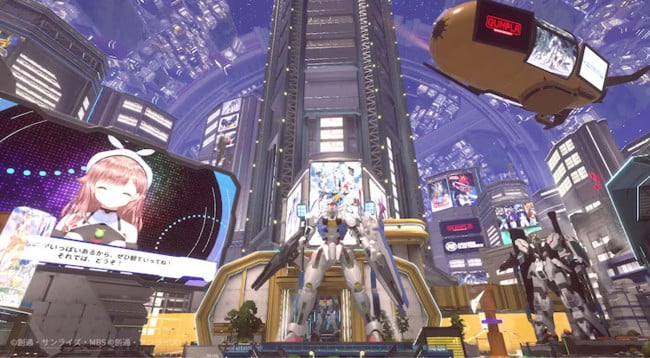 The staff who will work on the series will be composed of several acclaimed figures in the world of animation. The entertainer Masari Obariwho has already participated in the creation of some Gundam-branded series in the past, will play the role of director at the studio Sunrise Beyond. Noboru Kimura will return to oversee the series script. Hirona Okada, Yoriko Gotō, and Ippei Gyōbu will take care of the characters design under the supervision of Humikane Shimada. Kunio Okawara, Kanetake Ebikawa, Takayuki Yanase, Shinya Terashima, Naohiro Washio, and Kōtarō Andō will be in charge of the mecha design, while Yū Yoshima will lead the team that will take care of the mecha animations. Bandai Spirits e Bandai Namco Entertainment are accredited for design assistance.
Gundam Build Metaverse, will consist of three episodes and will be available to stream on the Gundaminfo youtube channel in October. The series will be the first of three series under the project "Gundam Next Future -Road to 2025-" to commemorate the celebration of 45th anniversary of the Gundam franchise.