GTA Online, with the premium membership program for PS5 and Xbox Series X|S, includes these monthly bonuses: Vapid Slamtrucka free drone station for the arcade, Chameleon paint jobs, collectible clothing, a monthly bonus of 500.000 GTA$ and much, much more.
From today until June 7thsubscribers on PS5 e Xbox Series X|S can redeem:
Vapid Slamtruck is free
Fulfill your dream of becoming a fearless stuntman by driving the Vapid Slamtruck. This beast lets you ram the competition and offers a hydraulic suspension system. Go to the Southern San Andreas Super Autos website to redeem this service vehicle designed for thrills
Chameleon painting
Give your vehicles a fresh look with two new Chameleon paint jobs. Visit Los Santos Customs or any auto repair shop to get the new Chameleon Purple Pearl Anodized and Iridescent Red/Orange paint jobs.
Redeem a free drone station for your arcade
Keep an eye on the sky by installing a drone station in your arcade. Redeem yours from the Maze Bank Foreclosures gaming site. Once installed, you will be able to fly drones from the arcade, Terrorbyte or the Interaction menu to admire Los Santos in all its glory from above.
Biker helmets and jackets
Show other riders that you mean business by visiting the clothing stores and redeeming the Zebra Motorcycle Helmet, Purple Studded Snake Helmet, Dark Blue Vinyl Jackets and Dark Blue Vinyl Vest. All of this is free for GTA+ subscribers this month.
Bonuses in Freemode events and discounts
There's no shortage of action in and around Los Santos – getting involved in Freemode Events nets triple rewards, while retrieving Gerald's Hidden Stash nets you 50% more GTA$ & RP through June 7th.
Expand your holdings and your fleet of vehicles by taking advantage of the 50% discount on the cost of small, medium and large garages. Prepare for the worst with 50% off Heavy Strike outfits.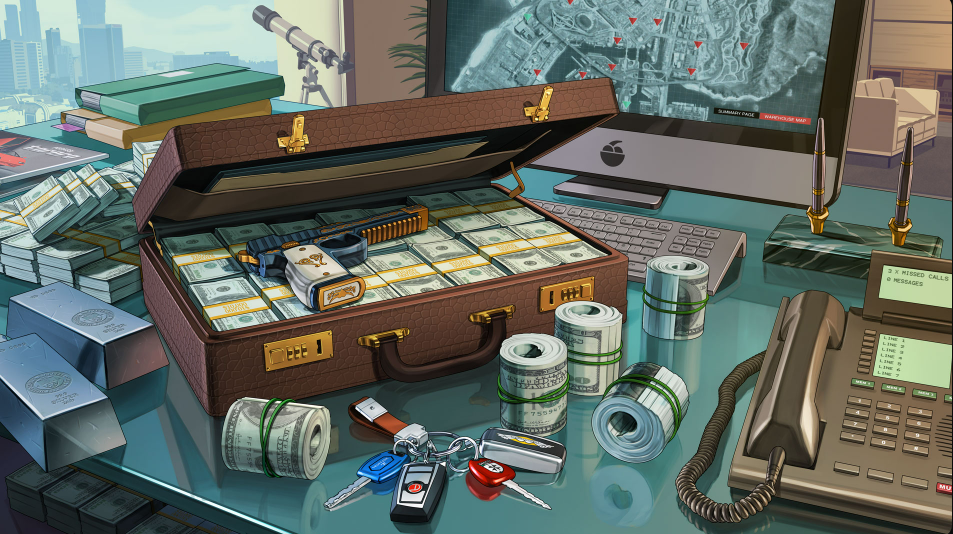 GTA$500,000 Monthly Bonus & More
Each month, GTA+ members get a GTA$500,000 bonus (automatically deposited into your Maze Bank account when you pay for your subscription). GTA+ subscribers can also enjoy a number of perks such as free use of Downtown Cab Co. services and the option to skip the ride, special discounts at the Weapon Van, vehicle requests and free skills for bosses and CEOs , special Shark GTA+ Prepaid Cards that provide an extra 15% GTA$ and more.
All this for just €5.99 a month. For all the details, you can visit the official website.