Lionel Messi is certain to come to Indonesia to take part in the Indonesia vs Argentina friendly match on June 19 in Jakarta.
The Argentine football association AFA, via Twitter on Saturday night (27/5/2023) announced the list of players who will take part in the Asian tour in mid-June. One of the 27 players is Lionel Messi, the captain and superstar.
"List of players called up by Lionel Scaloni for tour of Asia in June," read the AFA's tweet, complete with a poster containing the names of the players and the clubs they currently play for.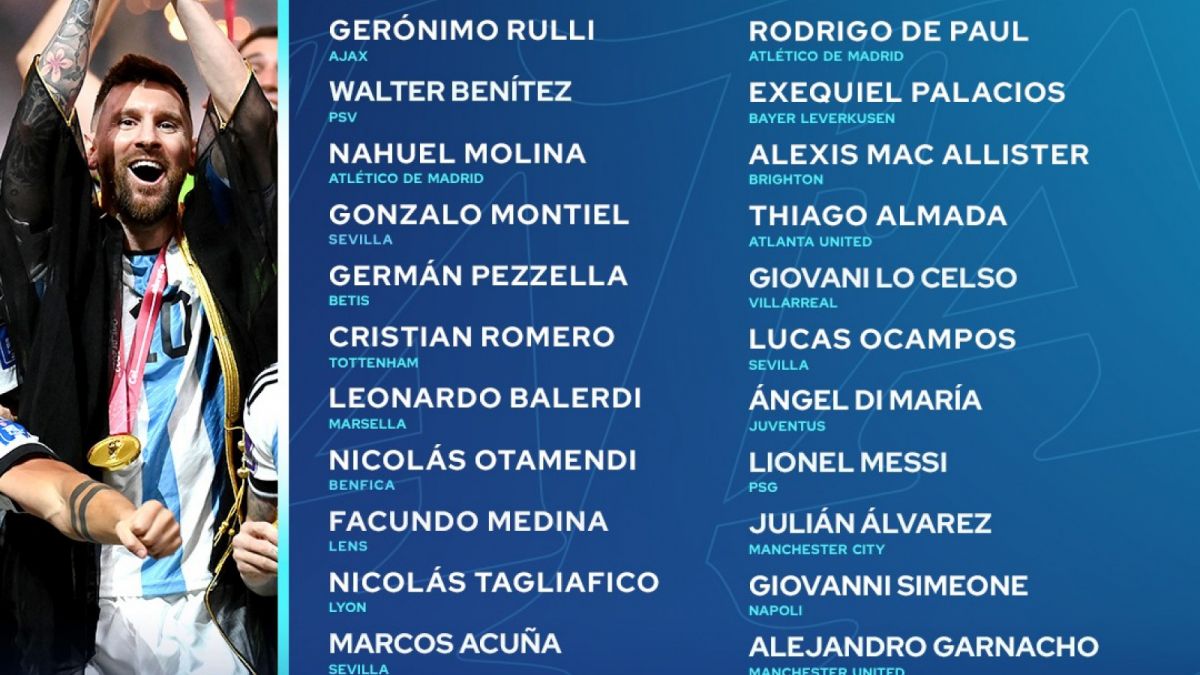 List of Argentine players who will be taken on the Asian tour, including to Indonesia in mid-June. One of them is Lionel Messi. (source: Twitter/Argentina)
However, the list does not include striker Lautaro Martinez, who just led his club Inter Milan to win the Coppa Italia and qualify for the Champions League final.
On the other hand, the coach of the Indonesian National Team Shin Tae-yong today also announced the list of players who will compete against Argentina.
Shin Tae-yong summoned 26 players, including Marselino Ferdinan and Witan Sulaeman who had just led the U-22 National Team to win the soccer branch at the SEA Games in Cambodia yesterday.
Also Read: Messi Doesn't Have to Play Against the Indonesian National Team, PSSI: What We Invited Argentina, Not Messi
The Indonesia vs Argentina friendly match will be held at the Gelora Bung Karno Main Stadium, Jakarta on June 19. Ticket prices for the match will be announced on May 29 tomorrow.