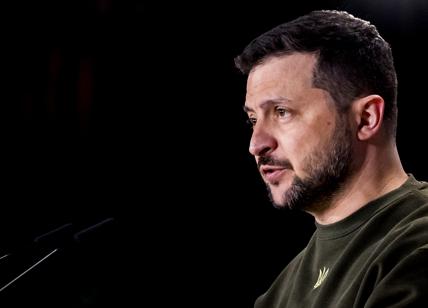 Volodymyr Zelensky and Dutch Prime Minister Mark Rutte in The Hague
The Ukrainian war, the conflict in Sudan and the African tinderbox: the uncomfortable history of violence. Comment
The guerre in progress in the world are 59. The one in Ukraine is just the latest in a long list of conflicts. And it wouldn't even be the most important. Despite this she enjoys a media overexposure that no war has ever had since 1945. Indeed yes, the "unconventional" one of the Covid-19 pandemic is still undefeated: 750 days of continuous hammering, 24 hours a day – considering only the official start and end of the state of emergency -, against 432 days conquered by the Ukrainian war, the undisputed queen of all the information channels of the Bel Paese, led by Rai. Radio3 Mondo, for example, has been dedicating between 60 and 80% of its foreign press coverage to the war in Ukraine for 432 days. As if everything else in the world is irrelevant. Something big, macroscopic has to happen to knock her out of the opening.
The point is that at this information overload on some wars it contrasts with absolute silence on many others. An all-Italian anomaly, because elsewhere, this does not happen. It is enough to surf the internet on the sites of the most important newspapers in the world to realize that in our country there is something in the information that is not going in the right direction.
Today, for example, is the ninth anniversary of the Odessa massacre. Yet almost everyone forgot it. In that massacre, 42 innocent young workers died, guilty of being Russian-speaking and not right-wing. In the fire set at the House of Trade Unions by the Ukrainian paramilitary squads not only they died, but also the truth went up in smoke. This scomfortable story has been manipulated and rewritten a thousand times, until it becomes something else that has nothing to do with the facts. Europe has never taken a position on this massacre. The investigations initiated by the Ukrainian justice system were conducted in an approximate and incomplete manner, not in line with European legal standards. Principals and killers are never identified.
Subscribe to the newsletter