When we saw number 33 in the race we didn't want to believe it: it was really him! So we chased Marco Melandri and we discovered that he is a great handle even when the two wheels have pedals
11 maggio 2023
Marco Melandri we all know him from his successful career in motorcycling. In addition to the 250 world title and the successes in MotoGP and Superbike, it remains to this day that he has hung up his helmet one of the most loved pilots of our sector. You understand well that meeting him by chance in the woods of Vaiano (Prato) on an electric mountain bike was a really nice surprise. And it's even more so if we consider that we were both there not for a simple trip but for a real race that he too, as a great e-mtb enthusiast, had signed up for.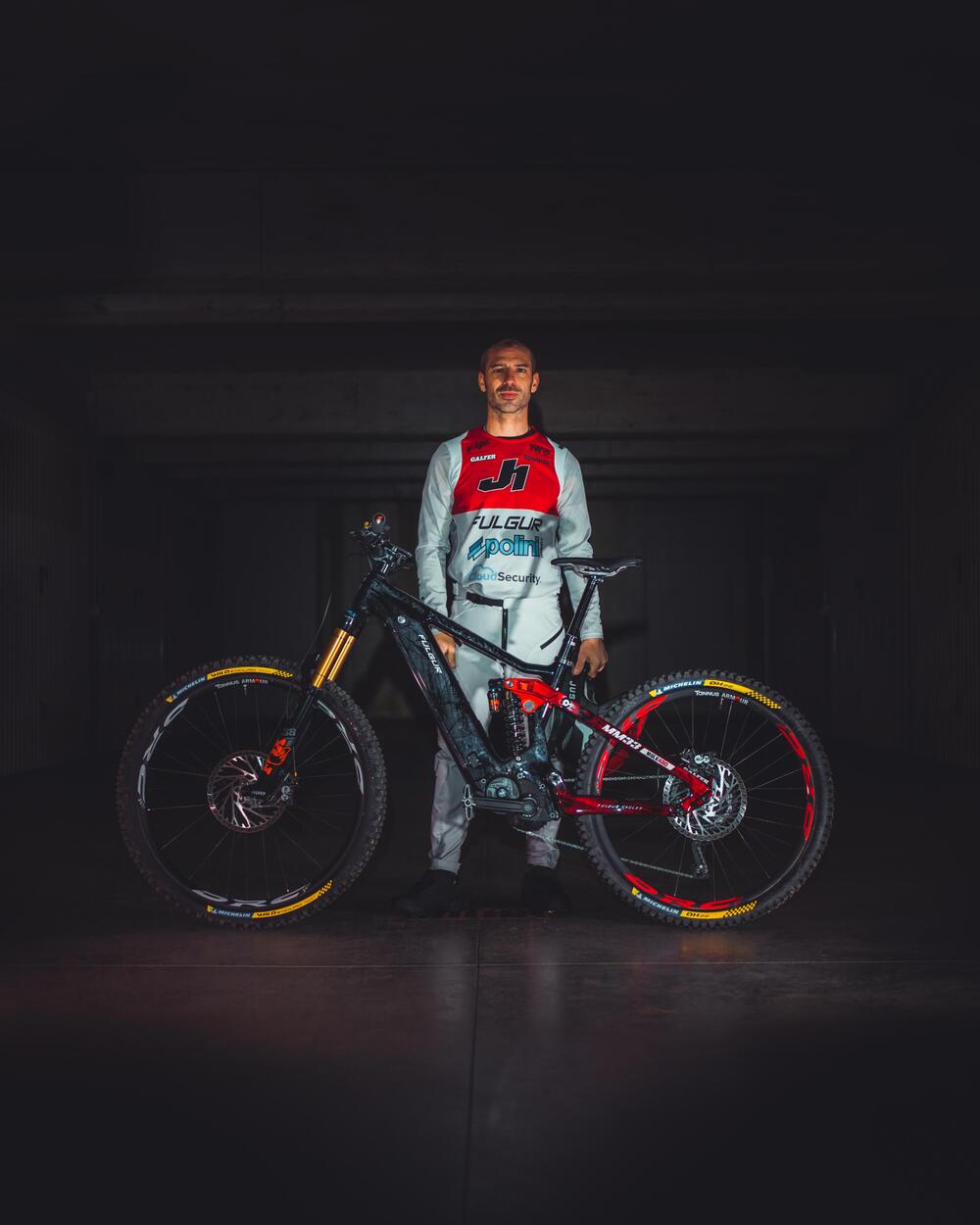 With MM33 at the Toscano Enduro Series

So what was Marco doing in the woods of Tuscany? He was participating in the third stage of the Toscano Enduro Seriesa mtb event counting up to 600 contestants more than half of them on electric bikes. Traveling three trails and tackling around 1700 meters of uphill and downhill, these are technically challenging trails designed to challenge the best riders in the discipline. Marco told us about his bike, one Fulgur Mula M33 Limited Edition which, as the name suggests, will be a limited series of the Mula that he himself is developing according to his preferences. It has a Polini EP3+ MX engine and an 890 Wh battery, Fox suspensions and a carbon frame.
He takes care of the preparation and care of the bike himself, as required by the Enduro rules. Each driver must maintain and care for his car during the race, with limited or no external assistance during competitions. In addition to running fast, it's important to preserve your bike.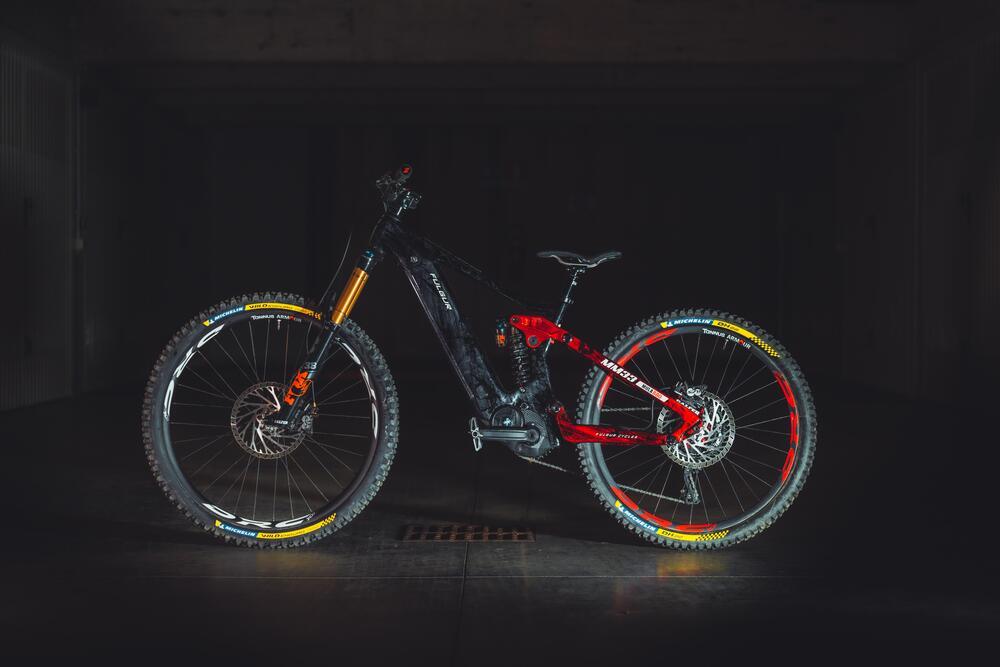 Riding the mtb with Marco Melandri

It is very rare in the world of two-wheeled sports being able to follow and drive behind a champion driver while keeping his slipstream. So we did our best not to miss the opportunity. We decided to go almost full speed down on PS2 to learn the track and get a feel for the conditions. As far as speed is concerned, we were going as fast as the conditions allowed, but ended up taking a corner too fast and both of us ended up off the track. Training the day before the race allows the riders to get to know the conditions a bit.
Standing close to Marco I immediately felt that I would have to run a lot to keep up. Marco is a fast rider with a very light touch on the pedals. Right behind him I could see how he lets the bike float over the bumps and brakes with great precision before the turn, allowing the bike to flow through the turn and then pushing or pedaling to maintain speed. His body movements and style were easily recognizable as those of a true professional. As we went forward, keeping up with Marco became more and more difficult, even though I was riding at 100 percent.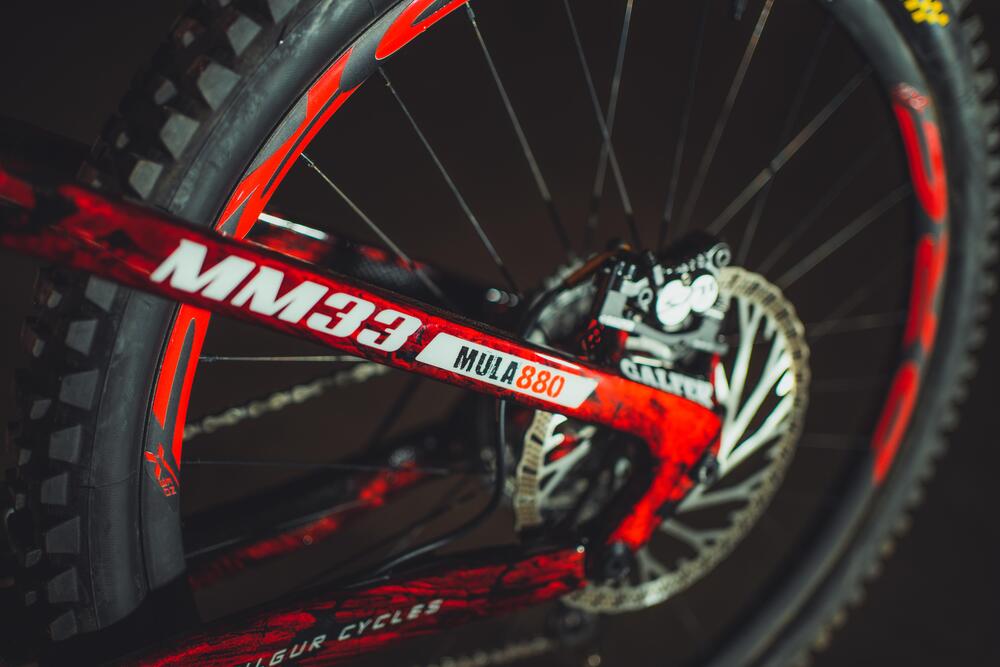 A true e-mtb pro!

There is one thing real professional riders do when they ride, they accelerate without pedaling, as their comfort levels are much higher than non-professionals. I consider myself a fairly fast rider, with a lot of experience, having followed many professionals. Marco was in the same category and reminded me of the 2013 Enduro Series World Champion, Jerome Clementz. When we finished the ride, Marco told me about his experience with electric MTBs and also the fact that it can be difficult and dangerous if you don't take the correct technical approach during the driving. Seeing a pro rider on the trails with the public like Marco and actually riding with him and keeping up with him for a while was a surreal experience. In public, Marco's presence at the event was appreciated by all and showed his positive personality with fans who all share the same passion for racing, taking many photos with them despite the competition. Naturally he finished the race on the podium in first place in his category and in second place overall for e-bikes. We expect to see him racing for many more years and perhaps even other motorcycle riders will "convert" to electric MTBs for further fun and alternative experiences on two wheels. He was fast on a motorbike and is fast on an electric MTB, always at full throttle. Bravo Marco and thanks for the time spent together in the saddle.