Suara.com – Italian football is experiencing a renaissance this season. This is shown by the achievements of its representatives in the 2022-2023 European competition, namely the Champions League, Europa League and Conference League.
Quoting Football-Italy, Friday (19/5/2023), for the first time in 33 years, there were three Italian club representatives in the final of a European club competition.
The last time three Italian representatives advanced to the European finals in the same season occurred in 1989-1990. At that time, AC Milan, Juventus and Sampdoria became the spearhead and the great thing was that each of them managed to become champions.
Juventus won the UEFA Cup by beating Fiorentina, while AC Milan won the European Cup or Champions League after beating Benfica, and Sampdoria won the Winners Cup by beating Anderlecht in the final.
Also Read: The final is still long, Jose Mourinho says AS Roma has won the Europa League, how come?
Now, after 33 years, it's happening again. Inter Milan has secured a place in the top spot in the Champions League, while Fiorentina and AS Roma have reached the finals of the Conference League and Europa League respectively.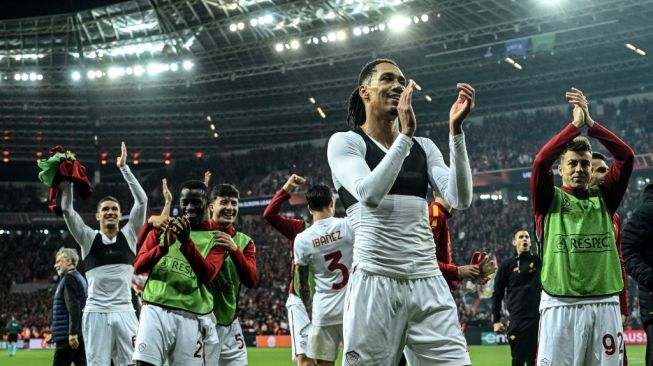 AS Roma players celebrate after the 2022-2023 Europa League semi-final second leg match between Bayer Leverkusen vs AS Roma in Leverkusen, on May 18, 2023. INA FASSBENDER/AFP.
Inter stepped into the Champions League final for the first time since 2010 after beating city rivals, AC Milan 3-0 on aggregate, the result of winning 2-0 in the first leg, and 1-0 in the second leg this week.
Meanwhile, Fiorentina qualified for the Conference League final in a dramatic way. They made a comeback over Basel.
The Italian representative visited the Basel headquarters in St. Jakob-Park, Friday (19/5/2023) under great pressure due to being left behind 1-2 on aggregate after defeat in the first leg.
However, Fiorentina was extraordinary capable of turning things around. They won 3-1 to win 4-3 on aggregate and have the right to advance to the final.
Also Read: Get rid of Juventus, Jose Luis Mendilibar: Sevilla deserves to be in the Europa League final
Meanwhile, AS Roma advanced to the 2022-2023 Europa League final after beating Bayer Leverkusen 1-0 on aggregate thanks to victory in the first leg and a goalless draw in the second leg Friday (19/5/2023).