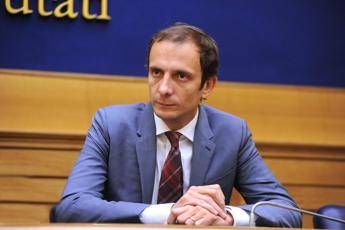 "In 2023, 137,000 people in Italy will be affected by multiple sclerosis, the first cause of neurological disability in young adults. It is a disease that involves a high level of care and health care. Early and correct diagnosis and appropriate therapy can significantly improve the quality of life not only of patients, but also of caregivers. We are fortunate to have organizations and associations such as Aism, which devote a great deal of effort to research and assistance. But there is no doubt that there is still a lot to be done to ensure accessibility to health services, public transport, building structures, in a universal way at a national level". Thus the president of the Conference of Regions and Autonomous Provinces, Massimiliano Fedriga, speaking at the event promoted by the Italian Multiple Sclerosis Association in the Senate, on the occasion of the week dedicated to the disease. Fedriga underlined the importance of the multiple sclerosis 2025 agenda and related pathologies, "on which I assure the commitment of the regional system to make it its own".
"This document – he highlighted – is in addition to the one prepared last year by Agenas which can be a basis for discussion with the Government to overcome the current critical issues in the management of the disease, a matter that we will deepen in the context of the Health Commission of the Conference. The The goal is to arrive at the signing of an agreement at the State-Regions Conference, as has already happened for other pathologies, for example inflammatory and auto-immune rheumatic diseases".
With the adoption of the national diagnostic-therapeutic pathway "the right of patients affected by multiple sclerosis to access homogeneous diagnostic and therapeutic services throughout the national territory will be ensured, through collaboration between the centres, and between these and the territory, in the single regions, as well as optimizing human, structural and economic resources", specified Fedriga who then signed, together with the other institutions present, the new Charter of Rights which sets out and specifies the universal values ​​and principles, consolidating the 7 fundamental rights already enshrined in 2014 – health, research, self-determination, inclusion, work, information, active participation – to which three others are added: education and training, simplification, innovation.