The 'Blue Chair' has devoured a new contestant: Adrián says goodbye to 'Pasapalabra' after two programs, taking over from Alejandro. After the tie with Encarni on the afternoon of his debut, he fell to 'El Rosco' in his second duel.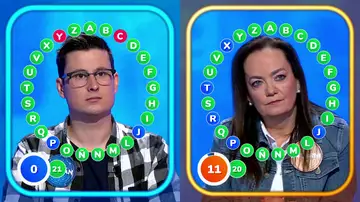 Adrián ends his brief stage with 600 euros and with the merit of having eliminated Marta, the longest-serving contestant after Rafa's jackpot with 30 programs. The young Valencian leaves but with the mission accomplished of having left a precious memory for his grandparents.
The pressure of the 'Blue Chair' has been able to with Adrián, although the test has been very close between him and the applicant. In fact, both have failed, then risking victory in each question. Finally, Alejandro has managed to resist and becomes a new contestant on 'Pasapalabra'. Relive this exciting duel!