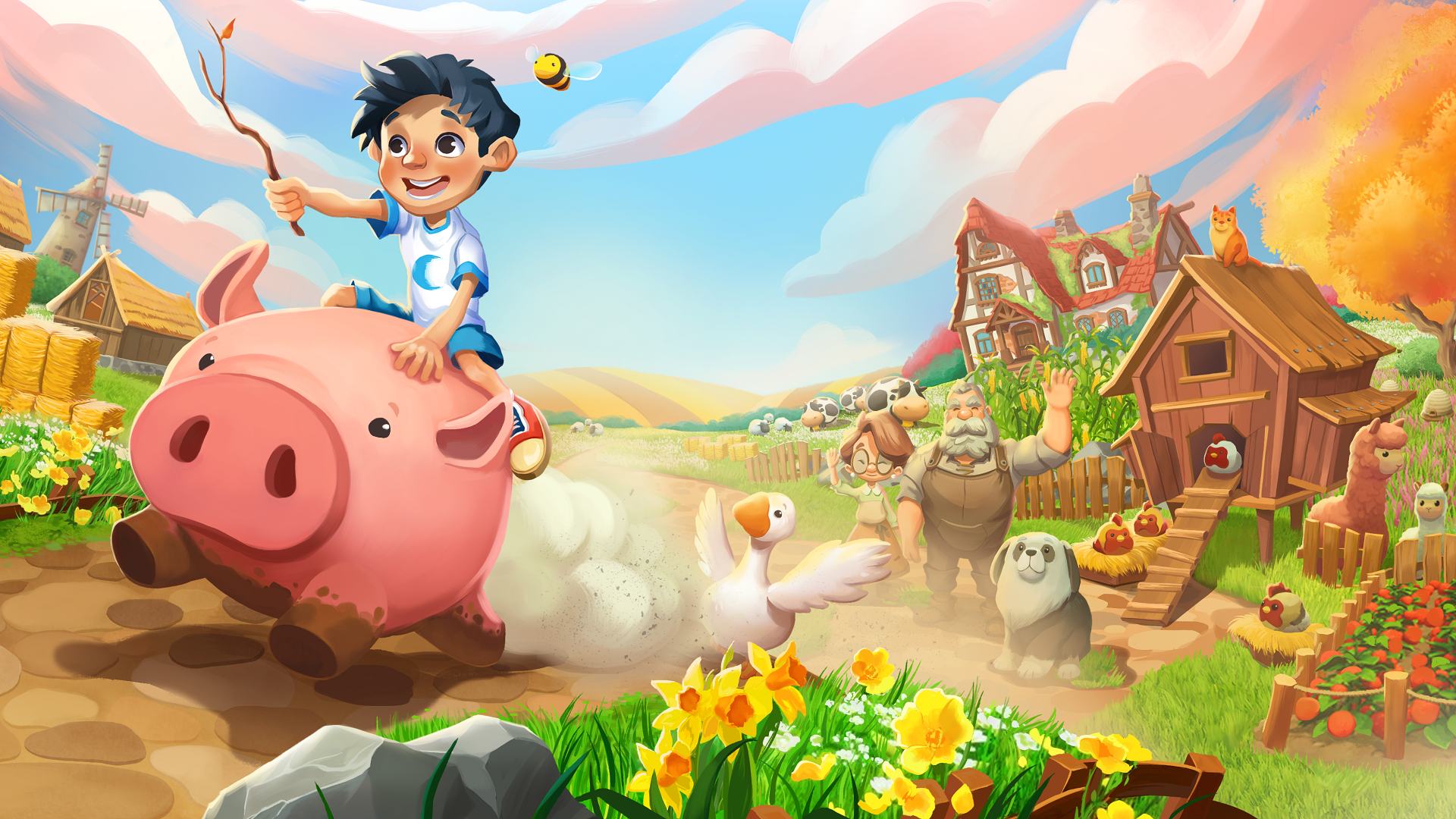 As previously announced, Mooneaters, Untold Tales and VARSAV Game Studios have announced that Everdream Valley is finally available for PC and PlayStation (PS4 and PS5). The game will transport players into a true "farming" dream where they can embark on magical adventures. Here is the official synopsis and the game features:
Everdream Valley is a vast farming adventure with a touch of magic. By day, you'll be able to tend to your own special corner of the valley – grow various crops, tend to a slew of animals, and help rebuild Grandpa's farm. At night, magical dreams allow you to embody different farm creatures and complete special challenges.
Game features:
Bring Life and Charm Back to the Farmhouse– This small farm needs a lot of attention. A huge variety of fruits and vegetables to grow and a large collection of animals to raise. Protect your crops, keep your animals happy and collect resources to repair and expand your farm.Create a Paradise for Animals -In Everdream Valley very few people will disturb the peace, so the animals thrive. Pigs, cows, chickens, ducks, goats, alpacas… the list goes on. Each creature (wild or tamed) has a unique influence on your farm. Everdream Valley is all about caring for animals, rest assured your favorite cow Bessie will never be turned into a hamburger.Get the best out of soft Helpersi – Your faithful little dog will always be by your side. Choose from thirteen different breeds and train your best friend to help you with tasks like breeding, tracking, treasure hunting and so much more. There's also a cat, win him over and maybe he'll do something for you in return. Perhaps.Magic comes at night -At night the magic of the valley gives its best and your dreams will allow you to become one of the many farm animals through fantastic mini games. Each has its own special reward and will impact your farm the next day.A relaxing Sandbox of Adventures -Your summer days in the valley aren't just about tending the farm. There's so much more to do! Spend nights camping, build a tree house, catch and collect bugs, go fishing, get new clothes, cook, take pictures, build furniture, go treasure hunting. Each adventure gives you something back to help you grow your farm even further.
So Everdream Valley is really the perfect game for those who love to dream! All that remains is to test by hand, we stay tuned.