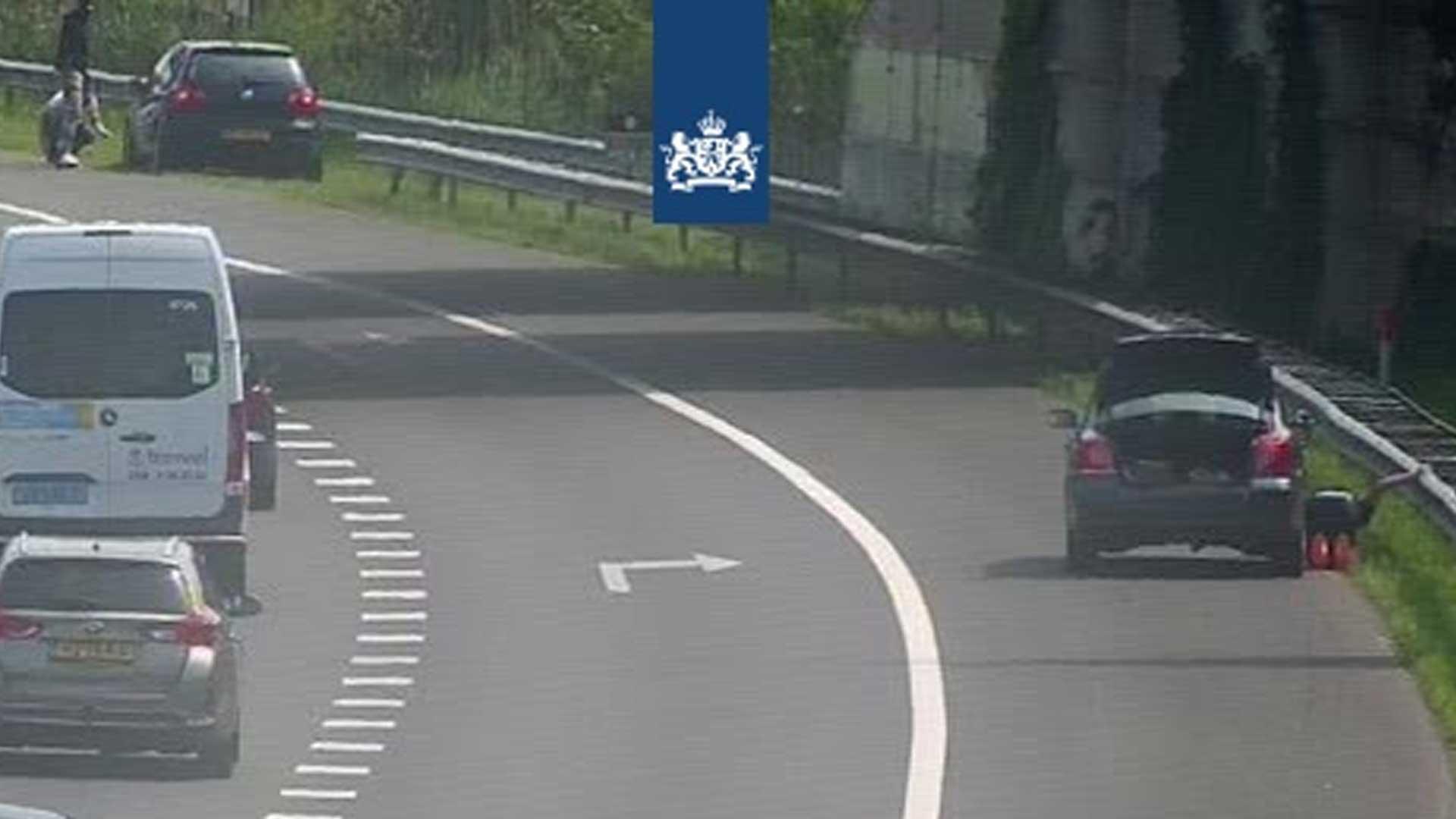 You may sometimes have the feeling that the red cross could only have coped with one matrix sign further on (although Rijkswaterstaat will probably have a good reason for this), but in general the lanes are closed for a reason. Several drivers found out painfully yesterday.
On the A15 at the Benelux junction, Rijkswaterstaat showed a red cross because there was a pavement tile on the road. Several drivers apparently found the red cross a bit exaggerated and still used the lane. Not much later they were on the emergency lane inspecting the damage to their cars.
Rijkswaterstaat would have preferred to leave them alone
Rijkswaterstaat is also a bit fed up with people ignoring the crosses: 'We have considered leaving them for a week,' Rijkswaterstaat says on Twitter. But they iron the heart: 'The recovery company is on its way.' It must have been a big sidewalk tile, by the way.
It is not known exactly how many cars it was, but we see at least a Toyota Avensis and a Volkswagen Golf. The police have also been notified, so on top of the cost of the repairs, there is a chance they could be fined €260. At least they have the photo below as a memento.