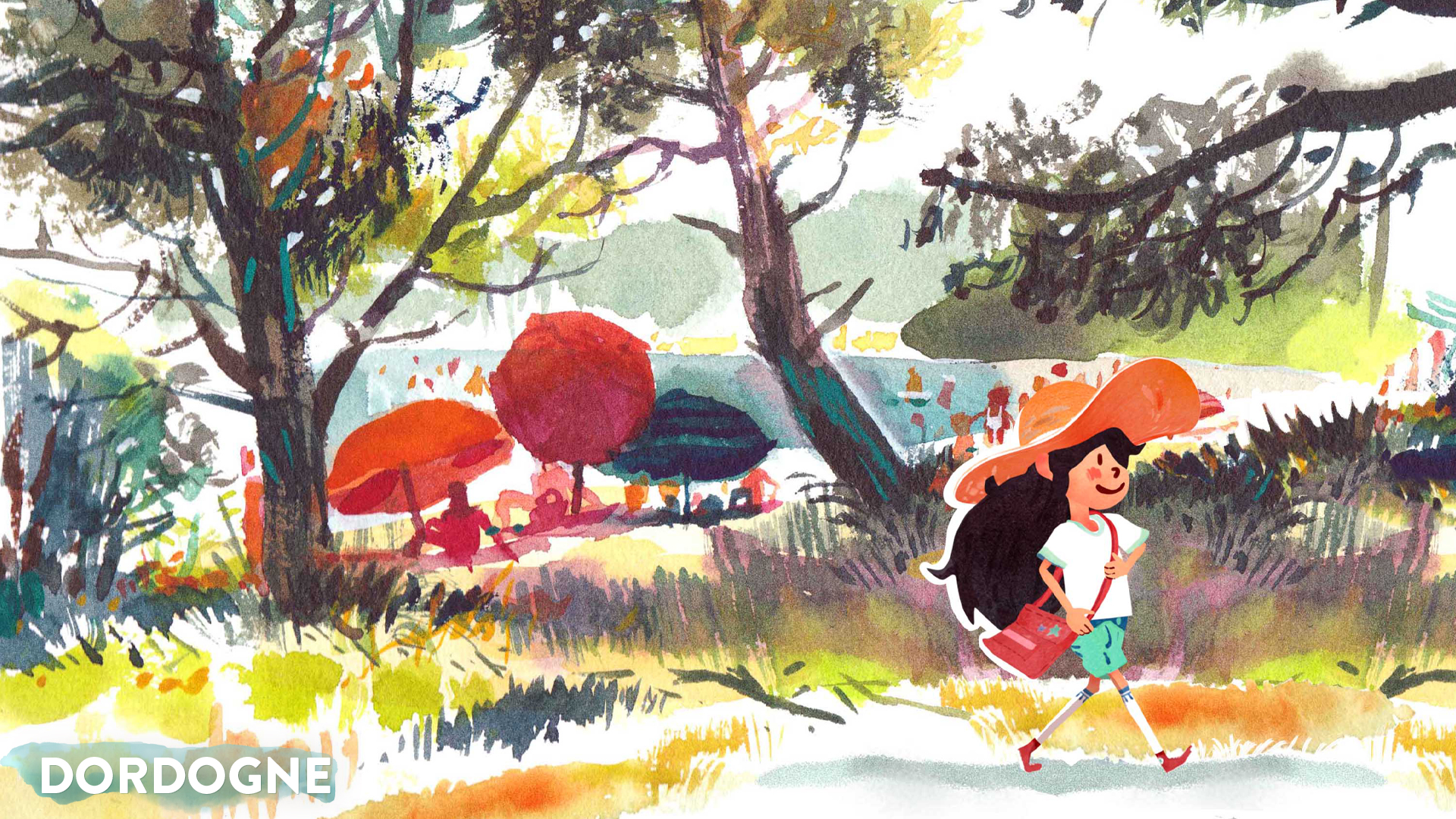 Focus Entertainment has released a new video of Dordognean adventure that sees one of its strengths in the use of graphics in watercolor style. And precisely for the artistic side, the artist's point of view is shown Cedric Babouche, with the music track composed by in the background Supernaive. You can see the video at the bottom of the news.
This is the text accompanying the video:
"We meet up with artist Cédric Babouche in Sarlat, in the Dordogne, for a heart-to-heart talk about how to bring the idyllic scenery of the South of France to life in play as a vibrant and soothing watercolor world.
Dordogne is the brainchild of French visual artist Cédric Babouche. In today's "A Colorful Palette of Emotions" trailer, Babouche shares his emotional connection to the game, an immersive adventure in which you will explore the breathtaking landscapes of the Dordogne in southern France. This region is very dear to Cédric Babouche, as is the hand-painted aesthetic of the game. All of his hypnotic scenarios were created with the watercolor style and technique that he has been honing for thirty years, ever since he was a child.
Enjoy the second track of the unique music composed by Supernaive, these introspective sounds support the nostalgic and moving journey to the Dordogne. This exclusive single is part of the Dordogne OST which will be released alongside the game's launch.
Developed by A je-ne-sais-quoi e UmanimationDordogne will be released on June 13th are Nintendo Switch, PlayStation 5, PlayStation 4, Xbox Series X|S, Xbox One e PC, also through the Game Pass. You can see the new video below.